NC-6 GOP: Coble's retirement from Congress throws open the barn doors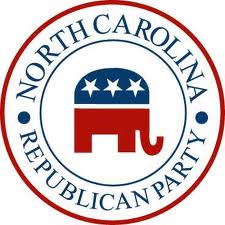 The dean of the North Carolina congressional delegation is calling it quits.  Greensboro's Howard Coble — an 82 year old moderate who rose to prominence in Raleigh in the Holshouser administration and first won election to Congress in 1984 — says health issues and his advanced age are making him say enough is enough.
The race to replace him will be settled in the GOP primary — thanks to the tremendous GOP bent of this district.  Greensboro pastor Mark Walker and High Point businessman Don Webb were already in the GOP field for the seat. Phil Berger, Jr. — the Rockingham County D.A. and son of the state Senate president pro tem  — is also being talked up for the seat. Coble's decision may also create an opportunity for Bill Flynn — a former Greensboro area radio host who ran against Coble in the 2012 primary and has been eyeing the 2014 primary for the US Senate.  Who knows?  With the departure of the political giant, some more folks may gin up the courage to toss their hats into the ring.
Laura Fjeld, a former general counsel to the UNC system, is the only announced Democrat for Coble's seat.