#NCSEN: Morrill's lazy reporting gives Tillis a pass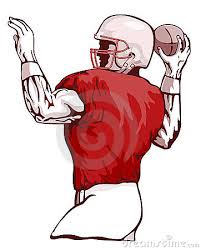 I had been waiting to see what the Charlotte Observer / McClatchy's Jim Morrill was coming out with.  I have known — for at least a week — that he was working on a "big" piece about the upcoming US Senate race in North Carolina.  I was expecting a lot from him. Judging from past experience, Morrill has stood head and shoulders above 'The Bink' at WRAL and The Shih-Tzu at The N&O.  Sadly, Jim managed to let me down:
With 93 days until the primary, some say it's not Tillis who should worry, but his Republican competitors.

Reaching a bigger audience

Despite his absence at forums, two recent polls show Tillis increasing his edge over the field – and over Hagan.

A poll last week by Republican-leaning Rasmussen Reports showed Tillis leading Hagan among likely voters by seven points.  That was a wider lead than held by Brannon, the only other Republican tested.
First, Rasmussen Reports is an establishment firm closely allied with Karl Rove and the RNC.  Second, they only polled head-to-head matchups between Hagan and Brannon, and Hagan and Tillis.  Third, and most interestingly, they only put Tillis' result in the press release that got circulated nationwide. 
Their poll showed Tillis leading Hagan 47-40.  That leaves 13 percent undecided.  Rasmussen showed Brannon leading Hagan 43-39.  THAT leaves 18 percent undecided.  THAT is not a lot of difference.
What good does a general election poll do RIGHT NOW when we have a crowded primary race coming up in May?
The poll also showed Tillis with higher ratings than Brannon among fans of the tea party.
THAT is *a bit*of a reach.  Morrill must have gotten a 'special edition' of the poll.  I can't find anyone else who saw anything like that.
And a January survey by Democratic-leaning Public Policy Polling found Tillis widening his lead over four rivals. He had the support of 19 percent of GOP voters. No one else had more than 11 percent.

The poll showed Tillis with higher name ID than his rivals, including Brannon and Mark Harris, a Charlotte pastor and former president of the Baptist State Convention of North Carolina. Tillis' recognition can be attributed in part to the $300,000 worth of TV ads he ran last month.
Roughly 75 percent of respondents were unsure about the candidates not named Tillis.  A whopping 57 percent of respondents were UNSURE about Speaker Thom.  That's AFTER that $300K was spent on TV.
"Early advertising helped him," says Marc Rotterman, a GOP media consultant. "Early advertising gives him street cred with the base. The other two guys I don't think you could pick out of a lineup."
Really?  I love how the media always goes to this guy.  I can't remember the last race he WON.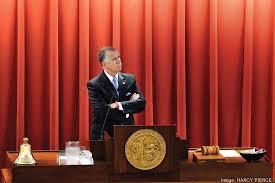 Marc, step outside the beltline, pick ten people at random on the street, and ask them what they think of Thom Tillis.  The resulting blank stares and stammering will just warm your heart.  The really smart folks around Raleigh seem to forget that this guy has only been elected by a tiny fraction of the state's population — the greater Cornelius area.  Folks in that area, and in the proximity of Jones Street, and a smattering of political junkies scattered across the state are pumped about this guy.  But most folks in the state are as lost by the name 'Thom Tillis' as they are by 'Greg Brannon' or 'Mark Harris.'
But the PPP survey also showed more than 40 percent of GOP voters undecided.

"It's still pretty wide open," says PPP polling director Tom Jensen.

According to one Tillis adviser, the key to reaching North Carolina voters isn't in the number of candidate forums. It's the size of the audience. And that takes money.

"You've got to be able to take this campaign to the mass media," the adviser says. "How do you vote for someone you don't know?"
The PPP guy makes an excellent point.  Again, outside of a small cohort in greater Cornelius and a section of Raleigh, people really don't know Thom Tillis.
Tillis has a wide fundraising edge over his Republican rivals.

[…] All that feeds the perception among some Republicans that Tillis is the only candidate who can beat Hagan. It was Tillis singled out in a television ad from the Senate Majority Fund, a group allied with Senate Majority Leader Harry Reid, a Nevada Democrat.
Jim — they did it that to Todd Akin in Missouri, too.  How did that one turn out again?
Civitas Action,  a leading North Carolina conservative group, gave Tillis' voting record a C+, D and F in 2008, 2009, and 2010 respectively. Yet Morrill tells us Tillis is "conservative on the issues."
Morrill goes on to inform his reader that Tillis, despite his "conservative" record, still has problems with the Tea Party:
The Lake Norman Conservatives adamantly oppose toll roads on Interstate 77 or anywhere else. Tillis has said he's open to the idea as a way of widening roads to relieve traffic congestion. They point to his support by Rove and other Washington Republicans, who they consider part of the problem.

One Charlotte conservative, Chuck Suter, even made a video suggesting Tillis acted on legislation that benefited clients – including car maker Tesla – of a Massachusetts law firm run by members of his wife's family.

Several GOP lawmakers say Tillis played no role in legislation affecting Tesla. Tillis says he didn't know who the firm's clients were. He calls the charge "just another leap, and with this person, it's a pathetic leap."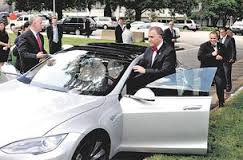 First, Morrill neglects to mention that the law firm is run by Tillis' brother-in-law and it employs his mother-in-law.   That's kinda true that Tillis played no role in crafting the legislation.  It originated in the Senate.  But if you go back and read the coverage of the Tesla matter in the general assembly,  Speaker Thom was out front talking about how great Tesla cars are.  He didn't mention that his brother-in-law is Tesla's lawyer.  The House — under Tillis' direction — killed the bill that Tesla wanted killed.  And Thom's Senate campaign got big dollars from Tesla's lawyer — Thom's brother-in-law. 
Speaker Thom's brother-in-law, and his Massachusetts law firm, are also representing Parsons Brinckerhoff, the consultant overseeing the HOT lanes / toll roads project on I-77 in Mecklenburg County.  Speaker Thom has been outspoken in his defense of the project, even pushing legislation through the House the week after the NCGOP voted to oppose HOT lanes and tolls.
There was also a spat between Tillis and state Rep. Robert Brawley (R-Iredell) over legislation that would have benefited local Internet service providers in the Mooresville area.  Tillis killed Brawley's bill on behalf of Mooresville.  Brawley claimed — in a letter that got leaked — that Tillis said he killed the bill due to his business relationship with Time Warner.  (Thom's brother-in-law also represents Time Warner.) 
Are we seriously expected to believe that Tillis and his brother-in-law never talk business?  A Google search reveals that Tesla has had battles in all kinds of states – similar to the one in North Carolina.  Are we to believe that the fact that Tesla's lawyer had a brother-in-law in a position of influence in North Carolina state government — a state where Tesla needed some legislation killed — NEVER came up? 
There's also the incident where Tillis spoke favorably about movie incentives, and a bunch of movie studio money showing up in his campaign coffers shortly afteward.  There was another episode where craft brewers were trying to move legislation through the House giving them more freedom from beer wholesalers.  That effort went nowhere.  About the time that discussion was going on,  the Tillis Senate campaign was racking up big donations from beer wholesalers.
There's an awful lot there that suggests a pay-to-play culture.  That we have someone using the powers of his state office to shake down people to benefit his future political ambitions.
Morrill COULD have done his readers a service and dug into some of this stuff.  Yet, he took the easy route and did the story that the Charlotte Chamber and the Tillis campaign wanted.  And McClatchy wonders why their ad revenue is drying up and their circulation is disappearing.