NC-02: Heritage Action says Renee Ellmers most liberal GOP House member from NC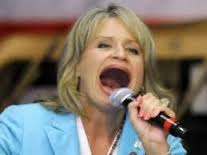 Heritage Action, the political arm of The Heritage Foundation, produces ratings that have become the gold standard for evaluating how conservative Members of Congress truly are.  They track votes throughout the year and rate each member of the House and Senate on a scale of ZERO (Bernie Sanders liberal) to 100 (Ted Cruz conservative.)
The average House Republican is scoring 63 percent out of a possible 100 percent.
The current ratings from Heritage Action show Walter Jones and George Holding tied, with 89 percent ratings, as the most conservative House members from North Carolina.  Mark Meadows and Mark Walker are next in line tied  at 85 percent.   Richard Hudson e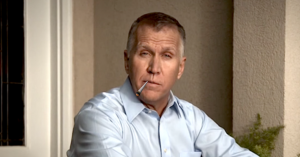 arns a score of 80 percent.
Things really take a dive from there.  David Rouzer, locked in a primary with Mark Otto, scores 73 percent.  Virginia Foxx, a member of House leadership being primaried by Pattie Curran, earned an unimpressive 68 percent.   Robert Pittenger, being primaried by George Rouco, also rated an ungentlemanly 68 percent.
Patrick McHenry, also a member of House leadership, earns a 58 percent rating.  Renee Ellmers trails the pack with an unimpressive 54 percent.
Over in the Senate, the average Republican is scoring 60 percent.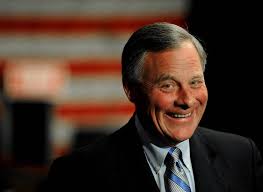 Thom Tillis is curently scoring 50 percent.  (He ties for 36th most conservative in the Senate with John Hoeven of North Dakota.)  Richard Burr comes in at 45 percent. (He ties for 38th most conservative with Dean Heller of Nevada.)
Compare them to South Carolina's Senate team.  Tim Scott earns an 82 percent rating, while Lindsey Graham gets 36 percent.  (Congressman James Clyburn is the only member of the state's DC delegation to the left of Graham.) 
In the House, Mick Mulvaney is the delegation's most conservative with a 92 percent rating.  Jeff Duncan is next with 85 percent.  He's followed by Mark Sanford at 84 percent and Trey Gowdy at 81 percent.  Joe "You Lie" Wilson is the most liberal Republican House member from South Carolina with a score of 65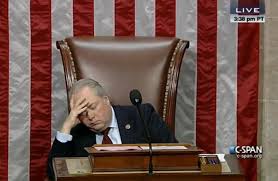 percent.
Over in the Senate, Ted Cruz and Mike Lee are the most conservative — both earning 100 percent ratings.  Illinois's Mark Kirk is the most liberal GOPer with a 12 percent rating.