NCGOP funding Nelson Dollar in primary
Yep. That is what the Cary Republican and House Appropriations Committee chairman's campaign report (pg. 6) says: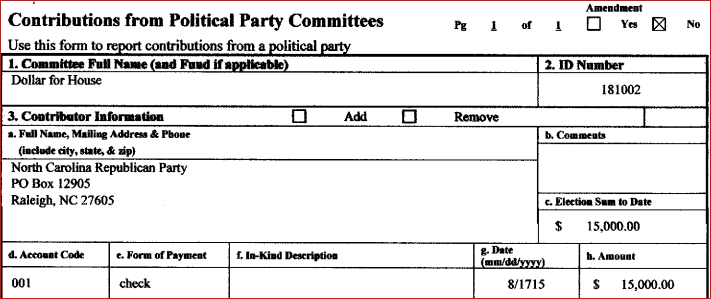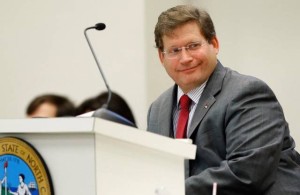 Interesting.  Filing for the primary was slated to begin in early December.  Why not wait to see if he drew an opponent?  (Word on the street, even then, was that he was getting one.) If he drew an opponent, wait until after March 15th to fund him.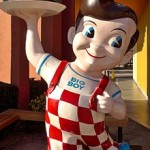 I could see a scenario like that if this crew in Raleigh actually cared more about the rules and fairness than they do about protecting the clique from the outside-the-beltline rabble. 
Now, you have money RAISED to support Republican candidates against Democrats being used by one Republican candidate against another.
The size of the donation got me thinking back to THIS story — where Charles "Big Boy" Jeter cut a bunch of $15,000 checks out of caucus funds ON A SUNDAY for his pals.  Dollar was on that list.  According to the books kept by Big Boy himself, those transactions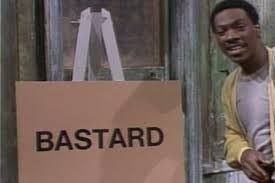 occurred on August 16th.  And here Little Lord Nelson is reporting a $15,000 contribution the very next day. 
If Dollar KNEW this money came from the House Caucus — checks written by Jeter — and he still documented the donation as being from "The North Carolina Republican Party", do we now have an issue with legal implications that the state board of elections or (*ahem*) others need to examine?
For anyone interested, Dollar's primary opponent is Mark Villee.