#ncga A Saine for a Saine: A GREAT Super Bowl bet
That tubby little parasite Jason Saine is getting in on the ol' bet-a-pol-from-the-other-state meme that has been beat to death for DECADES around Super Bowl time:
In the spirit of charity, competition, and the Carolina Panthers, I (representative of Lincoln County which includes

 

Denver, NC) have entered into a friendly wager with my rival

 

Representative Lori Saine

 

of

 

Colorado!

 

We have agreed that the Representative Saine from the losing state in Super Bowl 50 will volunteer one hour for every point by which their team loses to Habitat for Humanity. I would like to invite you to join me in this Battle of the Saines for a great cause.

I hope you'll pledge to help me in cheering on the Carolina Panthers and supporting Habitat for Humanity. Keep pounding!

*Please let me know by Noon tomorrow (2/4/16) of your acceptance of this challenge to be included in the fun!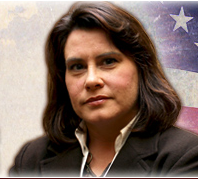 This got me thinking.
 Remember when I did the story about
the ACU ratings of our legislators?
 Well, the ACU rated Colorado's too.  
Colorado's Saine
earned a 100 percent rating from the ACU for 2015.
 North Carolina's Saine
only earned a rating of 82 percent for 2015.
How about this?  If the Panthers beat the Broncos, we get Lori Saine and the Coloradans get our little
big-spending butterball
?