FreedomWorks rates Carolinas lawmakers in DC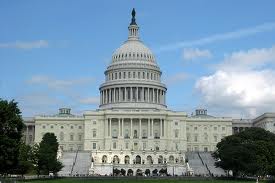 FreedomWorks — one of the Tea Party's vanguards — has released its latest scorecards evaluating lawmakers on how they vote in terms of the limited government agenda. Lawmakers were assigned percentage-based scores ranging from 1(liberal) to 100 (perfect conservative).
Virginia Foxx and Patrick McHenry tied for the lead in the North Carolina delegation with scores of 86 percent.  Howard Coble came in second with a score of 79 percent, with Richard Burr close behind at 78 percent.
Burr was followed by Walter Jones at 64 percent, and Renee Ellmers at 62 percent.  Richard Hudson, Robert Pittenger, and Mark Meadows pulled up the rear with ratings of 50 percent.  George Holding ranked as the most liberal Republican from North Carolina with a score of 40 percent — barely edging out Democrat Mike McIntyre's 35 percent rating.
Kay Hagan ranked as the most overall liberal member of the state delegation with a rating of just 8 percent.
For the Palmetto State, Mark Sanford is leading the pack with a perfect score of 100 percent.  Jeff Duncan and  (former congressman, current senator) Tim Scott tied for second with a rating of 93 percent.  Mick Mulvaney was a close third at 91 percent.
Lindsey Graham ranked sixth out of eight with a score of 78 percent.  Jim Clyburn, the state's lone Democrat in DC, scored as the delegation's ,most liberal member with 12 percent.