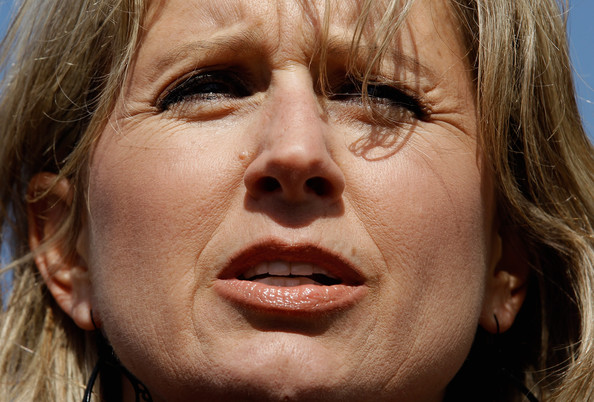 Well, congresswoman Renee Ellmers (R-NC) has sent out an email to constituents announcing that she's going to forego a run for the Senate and bless us with TWO MORE YEARS in DC's lower chamber:
After a great deal of reflection and prayer, I have come to the decision that I will run for re-election in the U.S. House of Representatives.

This was not an easy decision to make, but the right one for me, my family, and the second district of North Carolina. I have been very blessed to get to where I am now and owe my accomplishments to God, my husband Brent, and my son Ben.
Not an easy decision to decide to run for reelection?  Well, QUIT THEN.  We in the Second District would certainly hate to put you through living in DC on the public payroll for two more years.  
The Second Amendment is under attack from all sides.  The NSA is threatening our Fourth Amendment rights.  The economy is still in the toilet.  It's STILL choking on taxes and regulations. DC is threatening to turn American citizenship into a joke.  ObamaCare is looming — and it's already wreaking havoc.  So, what's Renee's reelection platform? :
Right now, the Republican Party is undergoing a much-needed conversation. We learned many hard lessons from the 2012 elections.

For the sake of our party's future, it's absolutely necessary to make a conscientious effort on our part to do many things, in particular, we need to do a much better job listening, connecting, and reaching out to women.

 I've been one to acknowledge that I see problems within our conference family and in the House of Representatives as a whole. But what I've come to realize is that rather than walk away, I need to stay here and work with my colleagues to find the solutions for our great nation and the American people.
What problems have she been acknowledging?  She's been at the right hand of the House leadership, voting how they tell her and parroting their talking points. MORE: 
 As Republicans, we have to make it clear that we are fighting for the issues that women care about and that our policies will bring about a healthy, thriving American economy for our families.

 I'm proud to be a part of this effort through my chairmanship of the Republican Women's Policy Committee and Project GROW – which is aimed at listening, engaging, recruiting, and motivating women.

We can reach out to women around the country and bring them back into our Party, but I can't do it without your financial support. Please consider making a donation to my campaign today.
I'm all for listening to women — if you're talking about Sarah Palin, LadyLiberty and Sister Toldjah.  (Talk about three righteous ladies!) 
It's really disappointing that Renee is taking the bread and circuses route.  It sounds like Barbara Boxer and Debbie Blabbermouth Schultz are ghost-writing her stuff for her.  

Why is she accepting the leftist narrative that you have to pander to various racial and gender groups?  Why not adopt some principles, and fight for them?