Tales from the early voting lines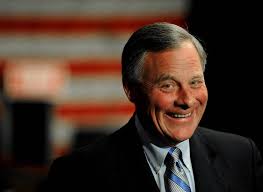 The way things are going so far, you can probably walk right in and vote in a matter of minutes on Election Day.  Record lines are the story at most every early voting location in The Tar Heel State.  The drive by media are trying to tell us that Democrats are flooding the early voting sites.  But, here in yellow-dog GOP Moore County, we're seeing crowds in line for early voting unlike anything seen since 2000.
One of the more interesting stories I've been hearing?  People going into the polls and ONLY marking Donald Trump's name.  "No one else on that ballot has given me a reason to vote for them," is what one of those voters told an associate of mine.   If this is a statewide movement, or simply an isolated phenomenon, remains to be seen.
Despite information like that, the drive by media is still trying to sell the idea that Donald Trump is KILLING the GOP at the polls.  Here's The Washington Post: 
It wasn't supposed to come down to this. The Senate majority was supposed to be decided in New Hampshire and Ohio and Florida.

But here stands Sen. Richard M. Burr, rallying fellow North Carolina Republicans with a lot more than his own 22-year congressional career on the line.

"I'm in the race of my life," he tells hundreds of party activists gathered for a fish fry here at the home of stock-car racing legend Richard Petty. "I've got the toughest race I've been in, and it's primarily because North Carolina is a battleground state."  […] 
*Suuuuuuuuure.*  It can't POSSIBLY have anything to do with his voting record — the most liberal among the state's Republicans — or his reluctance to fight ObamaCare or his practical avoidance of his constituents the last six years.
The Post DID manage to find a North Carolina woman who split her ticket like this:  Gary Johnson for President, Cooper for Governor, and Burr for Senate.  One vote for each party.  *What a genius!* (Thankfully, The Post's writer admitted she was the only one at the early voting station doing anything close to that.)
 MORE: 
[…] With a four-seat margin, Republicans cannot afford a Burr loss if they are going to keep their majority, and polls have shown him leading but struggling to break away from his Democratic challenger, former state lawmaker Deborah Ross.

Ross is benefiting from a strong Democratic turnout effort and from campaign visits from President Obama, presidential nominee Hillary Clinton and her running mate Tim Kaine. First Lady Michelle Obama is scheduled to campaign in the state Thursday.

Burr, meanwhile, has had to deal with the headaches of sharing a GOP ticket with presidential nominee Donald Trump, as well as Gov. Pat McCrory (R), whose decision to sign a state bill blocking local anti-discrimination laws, known as HB2, sparked a backlash in the state and beyond.

"It's like a dumbbell," said Gary Pearce, a veteran of Democratic politics in the state. "He's got two weights on either side of him, between Trump and McCrory."[…]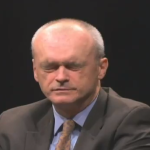 Gary Pearce.  Now THAT is an objective source.  (Was Blinkin' Chris too busy?  Too catatonic to comment?) 
Trump IS the only thing producing ANY excitement among GOP base voters in North Carolina.  When is the last time 30,000 people showed up for Richard Burr?  And Pat McCrory is beleaguered by the same problems Burr is — an allergy to conservatism and an overall contempt for his party's base.  Both men would be cruising to victory against their bush league opponents if they had simply pretended to be OK with conservatism.