#NCSEN: Baptist Church, Harris campaign intersect. (NO Robin Hayes money?)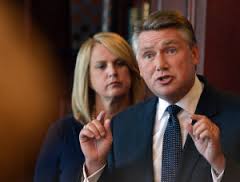 We took a look at Thom Tillis's money in a previous post.  Now, let's look at the financial doings of Charlotte pastor-turned-candidate Mark Harris. (Click graphic below to enlarge.)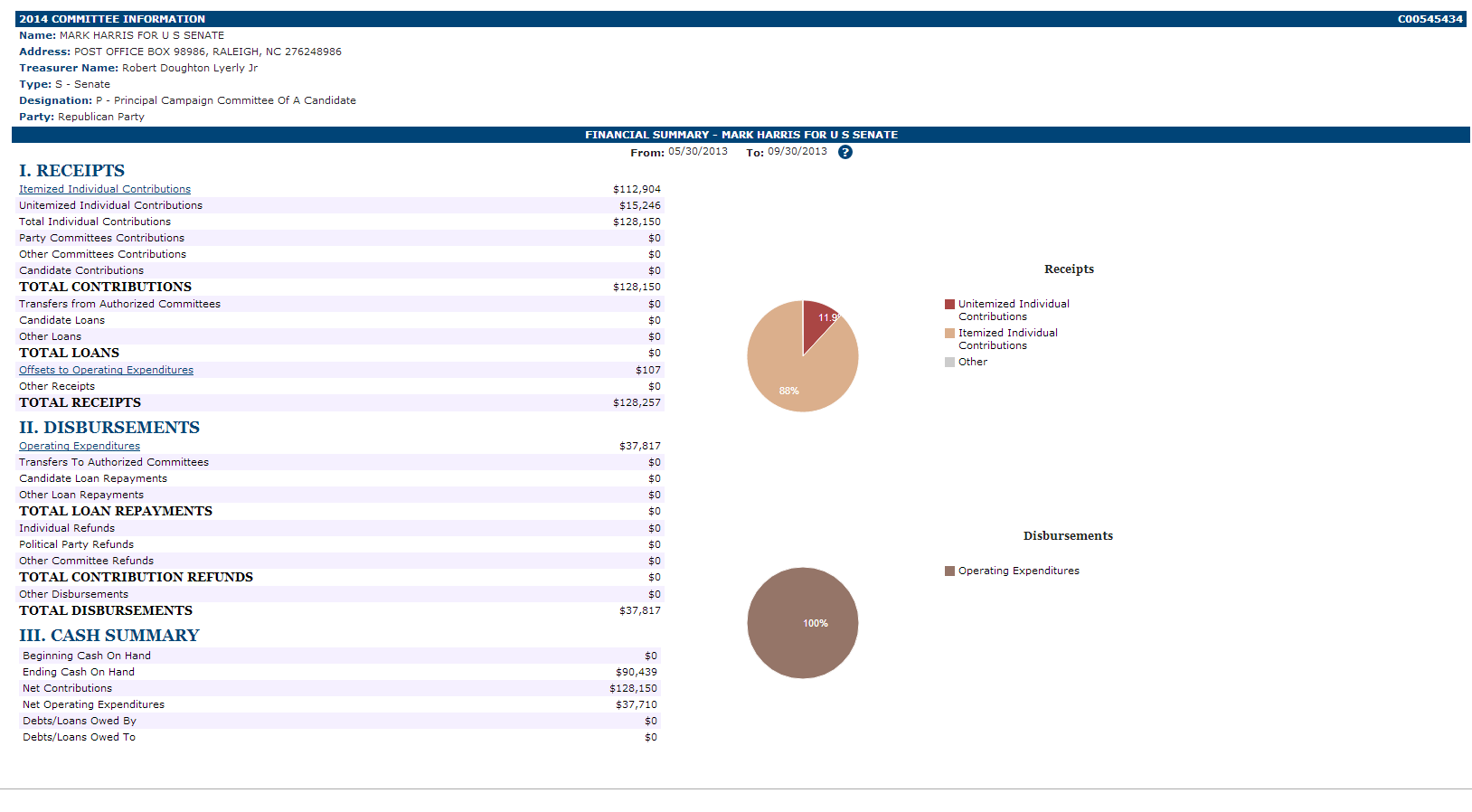 Two things that jump out at me: (1) multiple intersections of the campaign and Baptist organizations, and (2) the lack of ANY financial investment from anyone named HAYES.  Former congressman, legislator, and state party chairman Robin Hayes has been a big booster of Harris.  Hayes is a multi-millionaire, as well as  a member of one of the state's wealthiest families. He is also the Harris campaign's chairman.  Yet, according to FEC documents  — through September 30 of this year — Robin Hayes had not donated ONE DIME to the Mark Harris campaign. Harris, himself, has publicly stated that he connected with Hayes officially during the period covered by this FEC report. 
It's also interesting to see how many times Baptist organizations pop up in the Harris financial report.  THAT has got to be creating some discomfort among parishioners. Believe it or not, there is a good chance that some Democrats are sitting in the sanctuary with you on Sunday morning.  Even folks supporting other Republicans.
In July and September, the Harris campaign paid First Baptist Church — Harris' church — for printing and catering.  In August and September, the campaign paid "rent" to The Metrolina Baptist Association.