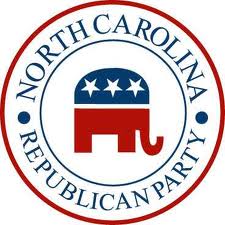 GOP US Senate candidates Heather Grant and Bill Flynn need to step it up if they want to have enough money on hand to pay the filing fee.   Let's tackle Flynn first.  The FEC does not show any paperwork for his Senate bid.  But here is the latest – through September 30 — for his US House campaign treasury (click on graphic to enlarge)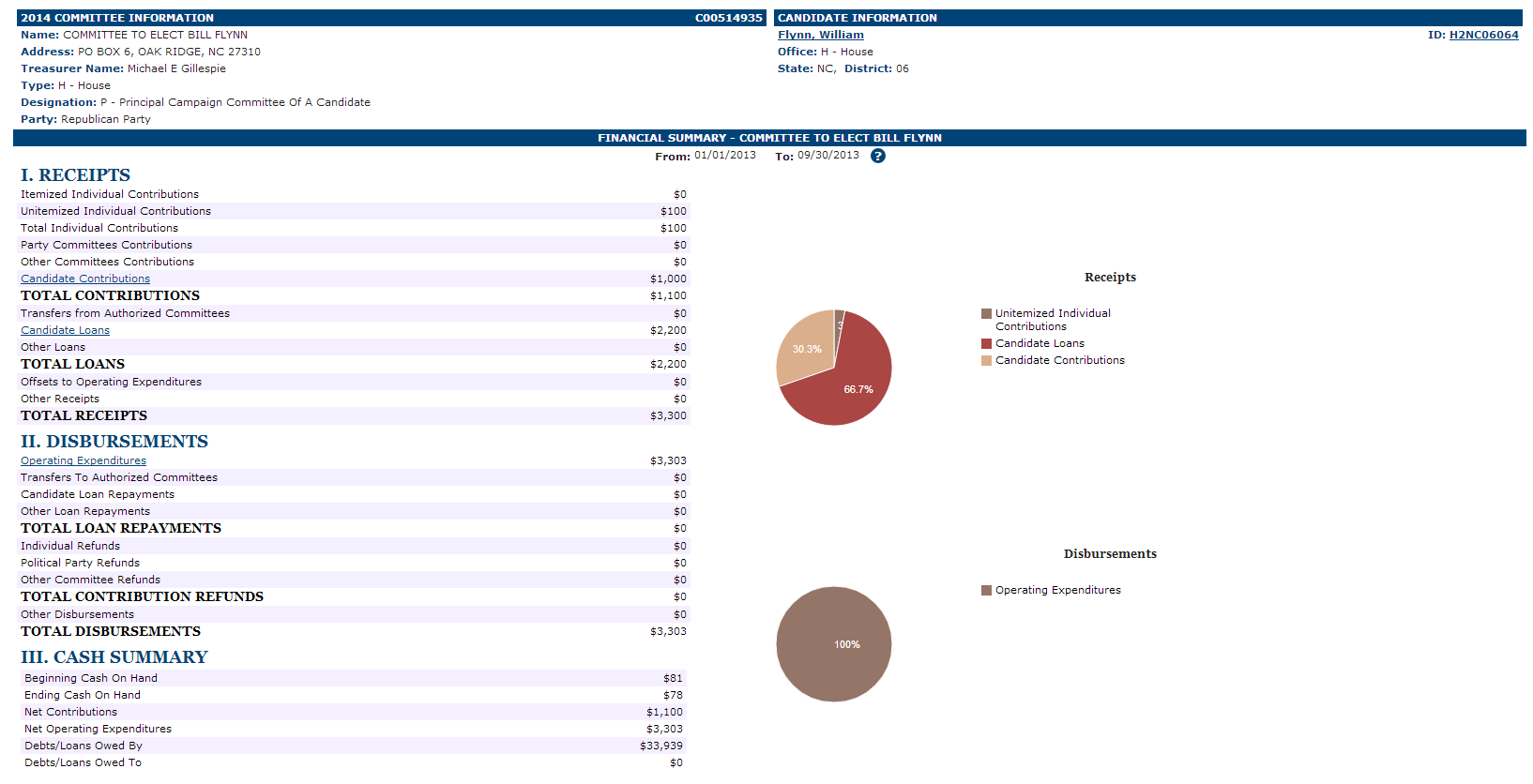 As of the last day of September, Flynn STILL had $33,939 in debt left over from his 2012 run against Howard Coble.   Heather Grant has also filed some info with the FEC: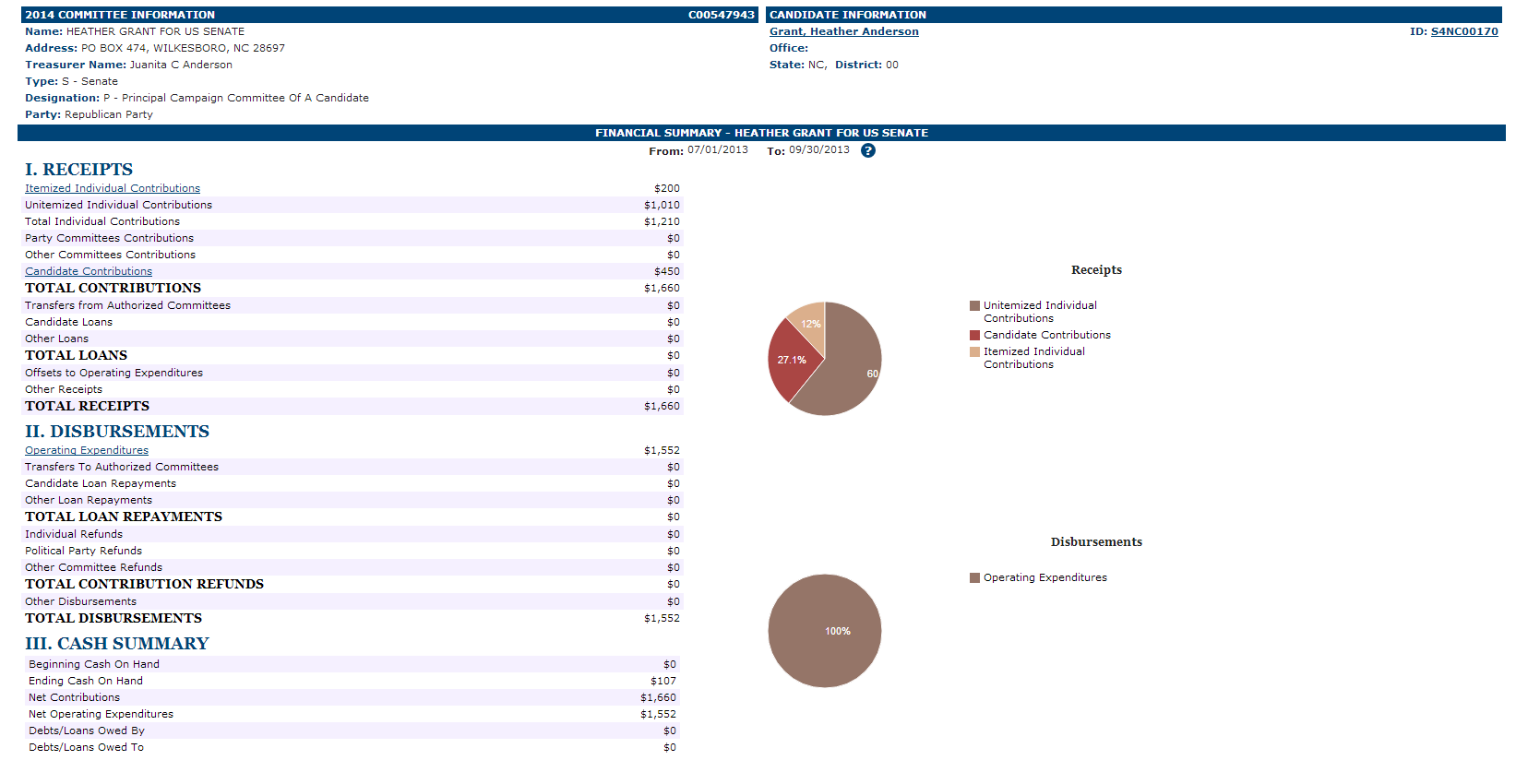 So, it looks like she's about $1,600 short of what she needs to pay the filing fee.  It's still plenty early.  People love to make a big deal out of treasury sizes.  Of course, you need to have enough to be competitive.  But look back to October 2008.  Elizabeth Dole had outraised Kay Hagan by more than $2 million at that point.  And we all know how that one turned out.