#NCSEN: DC GOP establishment going $$$ ALL IN $$$ for Theam Tilli$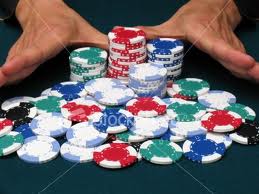 House Speaker — and US Senate candidate — Thom Tillis and his team are bending over backwards to avoid the "establishment" label, but a cursory examination of Tillis campaign records suggest that the GOP establishment is betting it all on the Cornelius Republican. 
Establishment bogey-man Karl Rove recently completed a fundraising triple-play for Tillis.
The more interesting information on the report was the cash from DC GOP players:  $10,000 from The Freedom Project, a leadership PAC controlled by US House Speaker John Boehner; $5000 from The Bluegrass Committee, a leadership PAC controlled by US Senate Minority Leader Mitch McConnell (R-KY);  $5000 from The Rock City PAC, a  leadership PAC controlled by US Senator Bob Corker (R-TN);  $1000 from The 21st Century Majority Fund, a leadership PAC controlled by US Senator Johnny Isakson (R-GA); The Common Values PAC, a  leadership PAC controlled by US Senator John Barrasso (R-WY).   We've posted previously on leadership PACs. 
The Tillis for Senate campaign report indicates donations from the campaign committees of Jones Street players like Tim Moffitt, Leo Daughtry, Jimmy Dixon, Austin Allran, Jeff Tarte, Tim Moore, Pat Hurley and Pat McElraft.  (Hickory City Councilman Brad Lail's campaign committee also tossed in a contribution.) 
There were also some refunds of note.  Leo Daughtry's campaign committee got $2000.   Scott Shook of Greenville was refunded a $500 contribution in June.  In August, Shook's appointment to the state board of community colleges was announced.     The report also shows a refund in August of a $7800 contribution from Anthony J. Cupisz of Birmingham MI.