NC's man at The RNC says 'HELL NO' to Moore-Berger casino sleaze
The Broyhill family is at the heart of the RINO community within the NCGOP.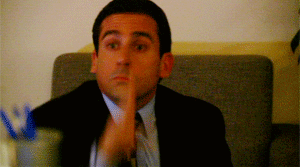 They've long been the kind of warm, fuzzy Republicans that liberals regularly pat on the head and deem harmless.  Ed Broyhill is currently one of North Carolina's three delegates on the Republican National Committee.  (NCGOP Chairman Michael Whatley and somebody named Ke$ha fill the state's other two spots.)
One would think Ed Broyhill is an easy GET for the NCGOPe types trying to get Medicaid expansion and casino gambling passed into law.  But, according to Ed's own social media, he's having a bit of heartburn: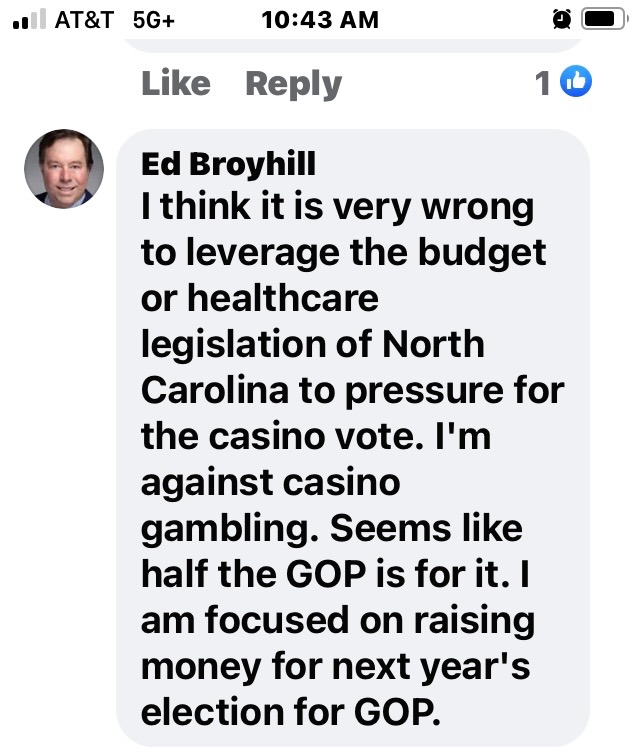 Not exactly a vote of confidence for Timmy & Phil's current strong-arm tactics over on Jones Street, eh?
It would be interesting to hear from our alleged frontrunner in the 2024 gubernatorial primary.  We KNOW Mark Robinson got PAID by casino interests.  We also know he's NOT TALKING on that whole subject.