#ncpol: When Indian casino lobbyists attack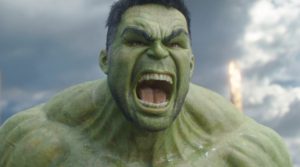 Pete Benton probably thought his Saturday morning was going to be simple.  He had been asked to be a surrogate for congressman Walter Jones at the Craven County GOP convention.  His mission?  Read a prepared statement written by the congressman to the gathered delegates.  
Benton got through part of the statement before time ran out.  The part he got to — as time was called — described Jones opponent Scott Dacey as "an Indian casino lobbyist."
Following his remarks, Benton stepped outside the meeting room to speak with Hazel Speciale, the wife of state legislator Mike Speciale.  It was at that point, the doors to the meeting room flew open and Dacey charged out toward Benton and Speciale.  Witnesses tell us that Dacey loudly confronted Benton, saying things like: "Who are you? You're not even a registered voter in North Carolina! My wife and I looked you up!"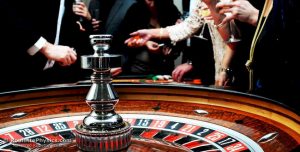 Steven D. "Pete" Benton is an elected village councilman representing the people of Walnut Creek, an incorporated village about eight miles outside of Goldsboro in Wayne County (which IS in North Carolina).
Witnesses also tell us Dacey challenged Benton's reference to him as "an Indian casino lobbyist," saying "You need to get your facts straight!".
Multiple public databases and online media sites covering the lobbying industry indicate Dacey represents nine Indian tribes and classify a leading focus of his work as "gaming" and /or "gambling."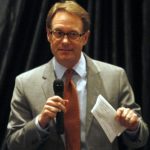 Witnesses tell me Dacey got "very close" to Benton, was red-faced and had clenched fists.  Observers say they had genuine concerns a fight might break out.
Witnesses tell me Benton repeatedly asked Dacey "What facts need to be straightened out?".  Observers say Dacey didn't cite any specifics.
This is all probably giving radio host Henry Hinton a serious case of deja vu.