NC-08: Despite losing his patron, Hudson looking to MOVE UP in House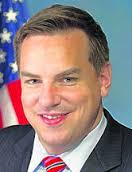 PACs associated with House Majority Leader Eric Cantor (R-VA) spent big to get Richard Hudson through the 2012 GOP primary and general elections. (Cantor, as you know, got upended last week in the Virginia primaries.)   It was amazing how the long-time DC and Raleigh politico, heavily funded by the House leadership, was able to actually pass himself off as a Tea Partier.  (He called himself a small businessman, even though the "business" was little more than a filing with the NC Secretary of State a day after he announced he was moving from DC to NC to run for Congress.) 
Hudson cast some good votes and said some good things during the time period Ted Cruz and Mark Meadows were trying to defund ObamaCare.  After the GOP establishment helped torpedo that effort, Hudson started spinning his pro-defunding position as a "naive" mistake.  
In the wake of Cantor's loss, a lot of jockeying is taking place to replace him in the House leadership.  Current Majority Whip Kevin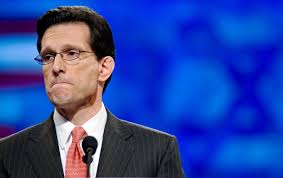 McCarthy (R-CA) — actually somewhat to the left of Cantor — is the leading candidate for the majority leader job.  There are two leading candidates for the whip job McCarthy is vacating — Steve Scalise of Louisiana and Peter Roskam of Illinois.  Several Members from North Carolina and South Carolina are lining up with Roskam.  Reports are emerging that Roskam – if successful — plans to name Hudson as his chief deputy:
[…] Over the weekend two of the candidates were said to have chosen a partner. Roskam, according to sources, has unofficially tapped Rep. Richard Hudson as his running mate. Scalise was rumored to have selected Rep. Aaron Schock to his ticket, though Scalise's camp emphasized that no decision has been made. In both cases, the primary candidate would seem to be searching for geographical and ideological balance. Hudson, from North Carolina, is known to be to Roskam's right; while Schock, from Illinois, is more moderate than Scalise.[…]
A number of  Members from North and South Carolina appear to be lining up behind Roskam:
[…] Those rooting for Scalise, the chairman of the massive Republican Study Committee, are selling the appeal of a red state leader, since the rest of leadership is likely to be filled with members from states Obama won in 2012—Ohio's John Boehner as Speaker, California's Kevin McCarthy as Majority Leader, and Washington's Cathy McMorris-Rodgers as Conference Chairwoman. Indeed, Scalise has deep support from the south, but Roskam's backers include southern Reps. Trey Gowdy (R-S.C.), Illeana Ros-Lehtinen (R-Fla.), Diane Black (R-Tenn.), Richard Hudson (R-N.C.), Jeff Miller (R-Fla.), George Holding (R-N.C.), Kay Granger (R-Tx.), Gregg Harper (R-Miss.) and Tom Rice (R-S.C.), a source close to Roskam tells TIME. To shore up more support, Roskam sent out a letter on Friday committing that his chief deputy whip would be named from a red state.

Scalise has blue state support as well, including McMorris-Rodgers and Roskam's Illinois colleague Aaron Schock. Schock, who left the RSC before Scalise took charge, supports Scalise because of their "great working relationship," and Scalise's views on coal, a source close to Schock tells TIME.
For those of you convinced that Hudson is some kind of grassroots warrior, check this out: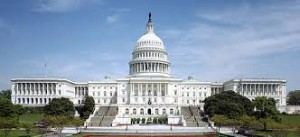 Roskam's team is also pushing back on the charge that he is not conservative enough, although Scalise is clearly has a more conservative voting record. According to a 2013 National Journal ranking, Scalise is one of the top 5 most conservative members, while Roskam doesn't crack the top 150.  But some of the most conservative members still back Roskam, including Hudson, who believes Roskam's experience makes him better prepared. "I think we need an effective Whip that can count votes," Hudson told TIME last week. "That's what I'm more worried about."
Hmmm.  "Experience" trumps principles and ideology.  Shades of the 2014 GOP primary for US Senate in North Carolina.