NC-02: Most of Ellmers campaign $$$ for 2013 came from PACs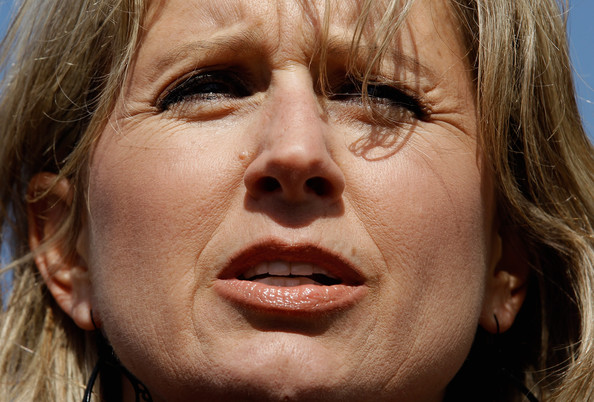 There's a bi-partisan crowd lining up to challenge congresswoman Renee Ellmers in 2013.  The Democrat primary is starting to look like a three-way:  American Idol (Wake County native and current Chatham County resident) Clay Aiken, former state commerce secretary Keith Crisco of Randolph County, and Durham attorney Houston Barnes.  Wake County radio personality Frank Roche is throwing his hat in the ring on the GOP side.
This looks like a situation that will require a lot of money in the incumbent's war chest. However. FEC records show the incumbent's fundraising to be a little tepid.  Through September 30, Ellmers had raised $378,533.  Of that amount, a total of $262,500 came from PACs and other DC-based interests.  Of the $116,033 in individual contributions to her campaign, a significant chunk of those come from out-of-district, out-of-state, and DC-area interests. 
At the end of September, Ellmers reported having $181,486 in cash-on-hand.
Those findings remind me of the 1996 general election race for the Second congressional district between incumbent Republican David Funderburk and Democrat challenger Bob Etheridge.  Throughout the campaign, Funderburk had a significant overall fundraising edge over Etheridge.  But the margin between the two candidates closed significantly when you compared each campaign's in-district fundraising totals.  The great majority of Funderburk's money came from PACs and other DC interests.  And we all know how that race turned out. 
It appears the Republican National Committee must be concerned.  They are stepping in to help her with joint fundraising operations similar to what they are doing with US Senate candidate Thom Tillis.   In April, a Coble-Ellmers Majority Committee was established, then quickly disbanded.  A Rouzer-Ellmers joint fundraising committee has been established in Athens, GA — which is well outside of North Carolina's Second District.  "Rouzer" is David Rouzer — the former state senator making his second run at Seventh District incumbent Democrat Mike McIntyre.
Ellmers DOES have the advantage of being an incumbent Republican in a very conservative district. But she's had a very rocky relationship with Tea Party and other conservative groups.  Roche, her GOP challenger, has been reaching out to those disaffected conservative groups.  
Democrat Keith Crisco is native to a county that has yet to warm up to Ellmers.  (She lost Randolph County in the 2012 GOP primary.)  Crisco is a successful businessman who has created jobs in that county. Thanks to that endeavour, and his work as commerce secretary, he has built an impressive network among community leaders in the public and private sectors.
Clay Aiken's celebrity status could also make things interesting.  Most of his public political statements have centered on gay issues.  Continuing that trend could make campaigning in this conservative district tough.  If he moves beyond GAY-GAY-GAY-GAY and talks about issues like the economy and unemployment, he might be able to build on the goodwill his show biz career has accrued.