NC-02: In home stretch, Roche making big gains on the ground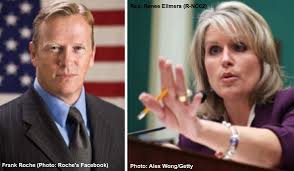 The GOP primary in the 2nd congressional district is really looking interesting.  Low-budget, upstart primary challenger Frank Roche has been racking up some serious straw poll wins within the district against incumbent Renee Ellmers.  (Average Roche victory? 2 to 1.) 
Ellmers' campaign treasury is stuffed with big dollars from lobbyists and other special interests — dwarfing Roche's dollars. She can afford to load the airwaves up with commercials lying about her less-than-stellar voting record.  Mark Zuckerberg's pro-amnesty PAC tried that — and the straw poll victories and endorsements kept rolling in for Roche.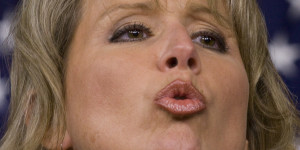 Tea Party organizations in Randolph and Moore counties have endorsed Roche.   Roche has won FOUR out of FIVE straw polls in the district — the latest being a 64-35 victory at the 2nd congressional district convention this weekend.  Former Moore County chairman Bob Levy — the most recent past county party chairman — has endorsed Roche.  Now, it appears former Harnett County GOP chairman Danny Moody — the most recent past county party chairman — has put his stamp of approval on Roche. The significance?  Harnett is Ellmers' home county.  And Moody's 12 year term included Ellmers' first election victory in 2010  and her 2012 reelection. 
In the May 2012 primary, Ellmers fended off three under-funded, lesser-known primary challengers.  She lost Randolph County to Richard Speer (who didn't even live in the district), and had a much-closer-than-expected win in Moore County.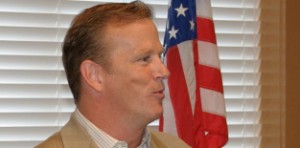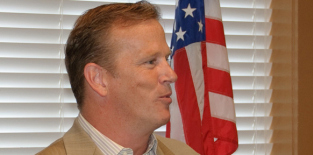 She's only got ONE primary opponent this year, and he's a much more polished, attractive candidate than the three she faced two years ago.  Ellmers has helped Roche tremendously by tightly embracing the amnesty issue, and doing things like fighting on-air with Laura Ingraham and screeching on-camera at constituents.