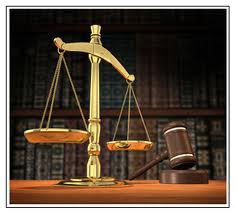 An eagle-eyed reader raised an important point. The Doran-Levinson-Hudson race for NC Supreme Court will only allow you to vote for ONE of the three.  Since that is the case, we're going to advise casting your vote FOR Jeanette Doran in the May primary.  We've had some experience with her.  Her take on the issues appears to be quite conservative and liberty-minded.
We also have some NC Court of Appeals races to look at.  Bill Southern, a Republican district court judge serving Surry and Stokes counties, is seeking to fill the vacancy being left by retiring Democrat Robert C. Hunter.   Mark your ballot for Bill Southern  for Court of Appeals.
Republican incumbent Donna Stroud is seeking reelection to the Court of Appeals.  We think it is safe to send her back for another term.  
Republican Paul Holcombe, a district court judge serving Johnston, Harnett, and Lee counties, is challenging incumbent Democrat judge Mark Davis.  This is a great opportunity to increase the limited government philosophy on the court.  Cast your vote FOR Holcombe on this case. 
So, let's recap: 
For NC Supreme Court Chief Justice:   Mark Martin
Associate Justice:  Jeanette Doran, Mike Robinson, and Bob Hunter
Court of Appeals:  Southern, Stroud, and Holcombe.
That's it.  We're adjourned.