US House Republican leaders: O-Care here to stay, amnesty by August. (And don't forget to RE-ELECT us.)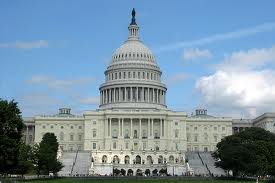 Congress is the only place I know of where you can tell your bosses you are not going to do what they want — AND KEEP YOUR JOB.
Cathy McMorris-Rogers (R-WA), BFF to our very own Renee Ellmers, is the newest member of the House Republican leadership.  Renee worked hard to get her voted into House leadership — deposing Tea Partier and Georgia Rep. Tom Price.
McMorris Rodgers was home in Washington state this week telling her constituents that ObamaCare is not going anywhere and that "comprehensive immigration reform" — AKA  amnesty — will be a done deal by August.  
Allies of Speaker John Boehner are putting the word out that they are close to an amnesty deal that can actually pass both chambers of Congress.
Show of hands.  How many of you out there have been begging and pleading with your Members of Congress to SAVE ObamaCare and pardon all of those illegal aliens?
This is yet one more morsel of information for you to chew on as you head to the polls.