National Journal: Ellmers is NC's most conservative Member of Congress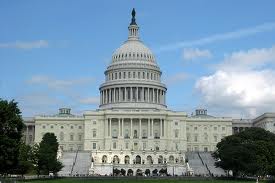 National Journal, the non-partisan national publication dedicated to daily coverage of the U.S. Congress, has released its annual ideological rankings of Members of Congress.  It appears that the Tar Heel State's newest Member of Congress, Renee Ellmers (R-2nd) has shot to the top of the "Most Conservative" list for the state's House delegation.  Thanks to the redistricting plan approved in 2011,  Moore County is now being represented in DC by Mrs. Ellmers.
National Journal scored each Member 's 2011 votes on economic, social, and foreign policy on a scale of 1 to 100, with 1 being "most liberal" and 100 being "most conservative."  There are 435 total voting members of the U.S. House.    Mrs. Ellmers was ranked  as the 15th most conservative member of the U.S. House, with scores of  83 on economic issues, 83 on social issues, and 91 on foreign policy (for a composite score of 91.2).    The highest composite score awarded in National Journal's conservative rankings was 94.
Let's compare Ellmers's scores to those of our outgoing congressman Howard Coble.   Coble ranked 166th out of 435 in the conservative rankings.  The Greensboro Republican's votes on economic policy scored a 59.  His votes on social issues earned an 83, while his foreign policy votes were scored at 45 (for a total composite score of 65.3).
Rep. Mike McIntyre (D-7) ranked slightly more conservative than Congressman Walter Jones (R-3).   The Lumberton Democrat had a total composite score of 43.8, while the Farmville Republican had a composite of 41.5.
Let's move on over to the Senate side of Capitol Hill.  Senator Richard Burr (R) tied for 7th place in the "most conservative" rankings.  (That's out of 100 total senators.)  He scored 94 on economic issues, 88 on social issues, and 74 on foreign policy (for a total composite score of 88.7).   Our — ahem — other senator, Kay Hagan (D) ranked 69th out of 100.  Her economic votes scored 41, while she got a ZERO on social issues and a 17 on foreign policy (for a total composite score of 29).