Heritage Action: Meadows top conservative for NC, Duncan on top for SC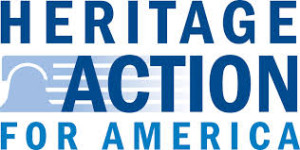 Heritage Action has updated their conservatism rankings for the current session of Congress.  There HAS been some shakeup in the North Carolina delegation.  For the current 113th Congress (2013-2014) , Reps. Mark Meadows, George Holding and Robert Pittenger appear to be racking up the most conservative voting records in the delegation. Contrast that with the 112th (2011-2012), where Virginia Foxx, Patrick McHenry and Richard Burr were at the top of the rankings. (Foxx and McHenry are moving up in the leadership ranks in the House — so that probably explains the falling conservative rankings.) 
Foxx fell from 1st place in the 112th Congress to 4th place in the 113th with a 77 percent ranking.  McHenry fell from second place in the 112th Congress to 6th place in the 113th Congress.  Burr dropped like a rock — from 77 percent in the 112th Congress to 58 percent in the 113th.  Only Renee Ellmers and Howard Coble have more liberal rankings, among Republicans, than Burr does.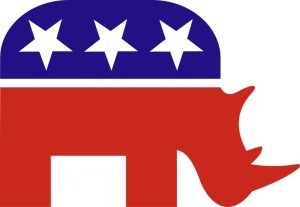 In South Carolina, Reps. Jeff Duncan andTrey Gowdy and Senator Tim Scott are leading the pack in Heritage's conservatism rankings.  (Duncan was #2, behind only then-Senator Jim DeMint, in the 112th Congress rankings.) 
back to the Tar Heel State.  In the 112th Congress, Heritage rated Renee Ellmers as the most liberal Republican (58%) in the North Carolina delegation.  In the current session, Ellmers drops to a 54% rating, but hands off the most liberal position to retiring Rep. Howard Coble.
In the Senate, North Carolina's Richard Burr sits near the bottom of the state's GOP caucus with a 58 percent rating.  Democrat Kay Hagan comes in with a 4 percent ranking — confirming her position as the most liberal member of the state's congressional delegation.
In South Carolina, Republican Tim Scott earns a ranking of 88 percent, while Lindsey Graham pulls a 51 percent ranking — making him more liberal than everybody in the state's delegation except Rep. Jim Clyburn.