#NCSEN: The Longleaf Pine PAC (Kay's slush fund?)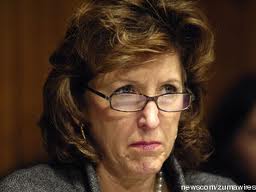 We've heard a lot of belly-aching from the drive-by media about how much money the Koch brothers have put into the Tillis campaign. We've heard from the Hagan campaign about how Tillis is captive to "Raleigh special interests."  But we're not hearing much about The Longleaf Pine PAC.   It's  a leadership PAC affiliated with our junior senator. What's a leadership PAC, you ask?  Well, let's see:
A leadership PAC is a political action committee that can be established by current and former members of Congress as well as other prominent political figures. Leadership PACs are designed for two things: to make money and to make friends. In the rough and tumble political game, elected officials know that money and friends in high places are very important to winning elections and leadership positions.

Leadership PACs provide a way for candidates to fund their travel, office expenses, consultants, polling and other non-campaign expenses. Leadership PACs are also used to fund other candidates' campaigns, usually new candidates or threatened incumbents. Politicians often use their PACs to donate to other candidates because they are considering seeking a leadership position in Congress, a higher office, or leverage within their own party as they show off their fund-raising ability.

Both Democrats and Republicans operate these PACs. Under FEC rules, leadership PACs are non-connected, meaning that they can accept money from other PACs, businesses and individuals. These PACs are considered separate from a politician's campaign committee, providing donors with a way around individual campaign contribution limits. Individuals can contribute up to $5,000 per year to a member's leadership PAC, even if they have already donated the maximum to that member's campaign committee.Leadership PACs can contribute up to $5,000 per election to their sponsor's campaign committee, so there are both direct and indirect benefits to a politician who has a leadership PAC.[…] 
Peter Schweitzer wrote a great book on leadership PACs — which got profiled on 60 Minutes — suggesting they were not much different from mafia shakedowns.  Basically, the pols can spend this money on whatever they want.  if you need Congress to do something for you — or to get off your back — it's often a wise move to donate to the leadership PAC of Capitol Hill pols who have influence in your area of interest.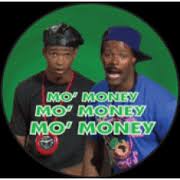 It appears that The Long Leaf Pine PAC has taken in $465,863 for Kay Hagan in 2014.  The PAC has spent $390,553 in 2014. The address on file for the PAC happens to be the Washington, DC offices of Washington State -based law firm Perkins Coie.   The firm  has a pretty expansive practice that surely would draw clients with business interests before Congress.
We checked through some of the PACs expense reports to see just what Kay has been getting.   In May, the PAC spent $9,600 with Pinehurst Resort for "catering, lodging, and event expenses."   In June, the PAC spent $8657.89 on "catering, lodging, and event expenses" at Asheville's The Inn on Biltmore Estate.
In February, 2013, the PAC paid something called "The Liason" $5785.69 for "catering."   That same month, the PAC again spent $9600 with Pinehurst Resort for "catering, lodging, and event expenses." In November 2013 (11/27) , the PAC spent $454.00 with The Pinehurst Resort for "travel."     We also found another expenditure from the PAC that month (11/6) for $2314.50 for "catering, lodging, and event expenses".
There are also dozens of $5000 contributions to other Democrat senators and senatorial candidates across the country.