Roy Cooper doesn't want to do his job? He needs to GO.
North Carolina attorney general Roy Cooper is starting to remind me of Peter Gibbons, the main character in the cult hit movie "Office Space."  :
Joanna: So, where do you work, Peter?

Peter Gibbons: Initech.

Joanna: In… yeah, what do you do there?

Peter Gibbons: I sit in a cubicle and I update bank software for the 2000 switch.

Joanna: What's that?

Peter Gibbons: Well see, they wrote all this bank software, and, uh, to save space, they used two digits for the date instead of four. So, like, 98 instead of 1998? Uh, so I go through these thousands of lines of code and, uh… it doesn't really matter. I uh, I don't like my job, and, uh, I don't think I'm gonna go anymore.

Joanna: You're just not gonna go?

Peter Gibbons: Yeah.

Joanna: Won't you get fired?

Peter Gibbons: I don't know, but I really don't like it, and, uh, I'm not gonna go.

Joanna: So you're gonna quit?

Peter Gibbons: Nuh-uh. Not really. Uh… I'm just gonna stop going.
Amazingly, Peter doesn't get fired. He gets PROMOTED.   His hard-working friends, Samir and Michael, get laid off.  Fortunately — in most cases — the real world does not work like this.
Roy Cooper, as attorney general, is constitutionally-mandated to serve as the state's official lawyer.  However, he's announced that he will not represent the state in court against leftist attacks on the marriage amendment to the state constitution.    Attorneys throughout the state bar frequently give us non-lawyers lip service about defending their clients to the hilt — even if they've done some really bad things they, as attorneys, disagree with.  Looks like that principle gets thrown right out the window if you're seeking the Democrat nomination for governor. 
Shortly after winning a new term in 2012, Cooper announced he was running for the 2016 Democrat gubernatorial nomination.  What about the four year term as AG that occurs between now and then?  Cruise control, baby. 
Where else but in Hollywood — and government — can you announce that you don't want to do your job, and still keep it? Cooper should have stepped down as soon as he decided he didn't want to be AG anymore.  Republicans will have a hard time making that case, since they've given a wink-and-nod to state House speaker Thom Tillis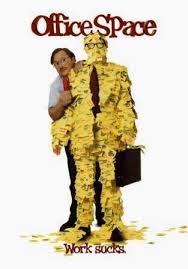 running for US Senate.  In both cases, the voters — the people of North Carolina — are not being properly served.  
Cooper moans about how a federal judge struck down Virginia's anti-gay marriage amendment and that it's a matter of time before they get North Carolina's.  The problem with that?  The people of North Carolina deserve a vigorous defense JUST like Charles Manson and Timothy McVeigh and — apparently — those hairy guys in Gitmo.  

We, on the right, have sat back and allowed the left to take over our culture.  They've got academia — K-12, colleges, law schools.  The law schools turn out young liberal lawyers who grow up to be liberal judges.  The judiciary has moved from interpreting law based on the governing documents to musings based on the personal preferences of the person in the black robe at the front of the room.  That's how you get a "right" to taxpayer-funded abortion from the 4th Amendment's protection against unreasonable search and seizures by government. 
We're starting to run out of common sense conservative judges appointed by Reagan.  
The marriage amendment is not about depriving anyone of their rights.  It's about clarifying a point that most people thought was common sense:  marriage involves a man and a woman.  If, as  a judge, you are doing your job and comparing the verbiage in legislation to that in the constitution, that makes things pretty freakin' crystal clear. 
Striking down the amendment will not be enough for the left.  Look at the stories about the baker and the florist and the photographer being run out of business for refusing to take part in gay marriage festivities.  Churches that refuse to host gay wedding ceremonies and receptions will surely be next. 
If you're really interested in preserving the sanctity of the institution of marriage, it might be wise to start working on removing it from government's claws. No more special government benefits based on marriage.   Return marriage to the domain of the church — where it all began.