Being Bi-partisan: offering Thom a helping hand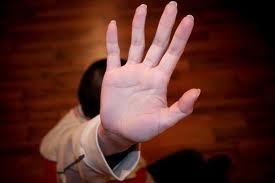 We've already raised questions about Speaker Thom, his movie contributions, the beer distributor bucks, and his ties to a certain well-connected Massachusetts law firm. We found a few more areas of concern about The Speaker's campaign finance report.  We thought we'd be kind — like we were with The Sock Puppet — and help straighten a few things out.
It is amazing how much money seemed to come into the Tillis campaign on 9/30 — the last day of the campaign reporting period.  Robert Rosania and Ruth Rosania of New York City each gave Tillis $5200 –a total of $10,400 — on that day.   Mr. Rosania is IDed on the campaign report as a "real estate professional" with something called Maxiumus. Mrs.Rosania is IDed as being employed in the "Rosania household" as a "housecare professional."  A Google search actually IDs Mr. Rosania as a wealthy New York socialite who owns Stellar Management  — "a premier owner and operator of commercial real-estate. Stellar owns more than 20,000 residential units and 2 million square feet of office space across the country."  It's curious, though.  Rosania and his wife are donating to Thom Tillis — who bills himself as "North Carolina's conservative voice".  But, in 2009, Rosania gave $4800 to New York senator Chuck Schumer — who is anything but conservative. 
Joseph O'Neil, IDed on the Tillis report as an attorney with the Philadelphia firm of Lavin, O'Neil, Ricci, Cedrone,  & DiSipi, gave $1000 on 9/29.  A Google search found that O'Neil is the attorney for GlaxoSmithKline, which has a sizable investment in our state's RTP area. (Michael Towers, a VP with GSK from Philadelphia, gave $2600 to Tillis on 9/19.) 
Patrick Ronan, of Winnetka, Illinois, is IDed on the Tillis campaign report as an "attorney" with Greenleaf Health, LLC.  The report says he gave Tillis $5200 on 9/29, as did his wife Kimberly on the same day.  But if you check out Greenleaf's web site, the company sure looks a lot like a "government relations" or "lobbying" shop.
Ellen Walter, listed by the Tillis campaign as an Alexandria, VA "homemaker",  gave $1000 to Tillis in September.  She just happens to be married to Jeff Walter, a principal in the DC-area based Walter Group — a lobbying firm.   Check out the list of clients for The Walter Group.   Last on the list?  Time Warner.
Speaking of lobbyists — Geraldine Brubaker of Asheboro is listed on the Tillis report as having donated $2600 to the campaign on 9/30.  She is listed simply as a "nurse" with "Randolph County." But readers should be aware that she is married to long-time legislator, former speaker, and long-time Tillis ally turned lobbyist Harold Brubaker.
RJ Reynolds got in on the action, too.  On September 16, David Powers — a lobbyist for RJR's parent company RAI — gave two checks to Tillis for $2600.  On the same day, Powers' wife Shreita, IDed as a Forsythe County teacher, also gave Tillis two checks for $2600.  Hundall Christopher is IDed on the Tillis report as being "retired."  That's true.  But Christopher — a longtime major figure with RJR — gave Tillis $5000 on September 16.