Virginia Foxx's critique hits CLOSE to home for The Robinsons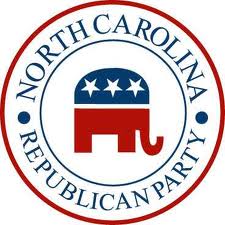 We've had an up-and-down relationship with congresswoman Virginia Foxx (R-NC).  She was a great conservative legislator in Raleigh, but fell off the wagon BIG TIME when she crossed into The District of Columbia.
Now, she's scoring brownie points with us for her 2022 critique of federal Child and Adult Care Food Program (CACFP) and Summer Food Service Program (SFSP) funds:
[…] Today, Education and Labor Committee Republican Leader Virginia Foxx (R-NC) joined Commodity Exchanges, Energy, and Credit Subcommittee Republican Leader Michelle Fischbach (R-MN), Agriculture Committee Republican Leader Glenn "GT" Thompson (R-PA), Oversight and Reform Committee Republican Leader James Comer (R-KY), and Minnesota Republicans in sending a letter to U.S. Department of Agriculture (USDA) requesting information regarding certain USDA meals programs and their administration in light of last week's unsealing of charges of alleged fraud at Feeding Our Future.

Last week, the Department of Justice unsealed charges alleging roughly $250 million in Child and Adult Care Food Program (CACFP) and Summer Food Service Program (SFSP) funds were fraudulently claimed by Feeding Our Future and numerous individuals connected with the organization. In total, 49 suspects have been charged in connection with the alleged fraud and may grow as the investigation continues. 

"There is far too much fraud and mismanagement going on in our federal agencies. The taxpayers deserve better. Republicans must stand in the gap between these federal programs, intent on throwing millions of dollars down the drain, and the taxpayers struggling to pay their bills. When programs do not work as intended—there must be accountability. We cannot tolerate any more blame shirking from this administration, the buck stops here. We demand accountability for this massive waste,"said Education and Labor Committee Republican Leader Virginia Foxx (R-NC).

"Last week's revelations make disturbing allegations of the integrity of programs meant to feed the hungry."Commodity Exchanges, Energy, and Credit Subcommittee Republican Leader Michelle Fischbach (R-MN) said,"It is critical that Congress conduct extensive oversight and ensure proper safeguards are in place to protect taxpayer funds from future fraud and abuse. Today's letter is an important step in bringing to light any potential points of exploitation in USDA meals programs."

Oversight and Reform Committee Republican Leader James Comer (R-KY) said,"The Biden administration must account for how it failed to protect taxpayer dollars intended to feed children during the pandemic from massive fraud. These fraudsters stole hundreds of millions from American taxpayers to fund their lavish lifestyles instead of providing meals for children in need. Americans deserve answers and accountability for this exploitation and gross mismanagement of taxpayer dollars."  

"The allegations against Feeding Our Future are sickening and it is imperative we receive more information from USDA. I was eager to join the Minnesota delegation in demanding answers,"said Agriculture Committee Republican Leader Glenn "GT" Thompson (R-PA). 

"Fraud on this level is proof that exploitation is the norm for large-scale government spending, not the exception. Feeding Our Future stole from the pockets of every American taxpayer. We deserve answers and accountability,"said Rep. Tom Emmer (R-MN).

"I am disgusted by the news of the rampant fraud and abuse regarding Feeding Our Future,"said Rep. Pete Stauber (R-MN)."Congress, Minnesotans and American taxpayers need clear answers now about the largest case of fraud in the nation with what was supposed to be COVID relief funding. This is a disgrace to our state and taxpayers deserve accountability."

"As a father, I find it reprehensible that taxpayer money intended for feeding the hungry, especially children and seniors, was deliberately misused at the expense of needy families right in our home state. We must investigate further the extent of this shameful fraud scheme and ensure strong oversight of all meal programs administered by the USDA's Food and Nutrition Service. These programs are intended to help meet the needs of the food-insecure throughout our communities and in order to ensure the success of these programs, we must hold those responsible for this widespread fraud accountable,"said Congressman Brad Finstad (R-MN).

Background: CACFP and SFSP are United States Department of Agriculture funded, state agency administered programs intended to provide reimbursement for meals to eligible individuals. States contract with entities who provide meals who then claim reimbursement for those meals. USDA provides the funding for these reimbursements while state agencies generally lead administrative duties, such as reimbursement of funds and oversight of meal sites. The Minnesota Department of Education (MDE) is the designated state agency responsible for administering both CACFP and SFSP.

Feeding Our Future was a nonprofit organization approved by MDE to be a sponsor of federal meals programs. Criminal charges unsealed last week allege that 48 people, including Feeding Our Future's leader, conspired to fraudulently claim $250 million in federal meals funds that were allegedly spent instead on luxury vehicles, real estate, and other unlawful purchases.[…]
Now, how do Mark Robinson and Yolanda Hill tie into all this?  The very same federal funds Foxx and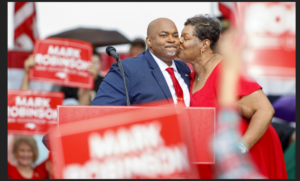 the other Members of Congress are criticizing are also the funding source for the Robinson "family business " — Greensboro-based Balanced Nutrition, Inc.
We have no knowledge of any on-going investigations of Balanced Nutrition.   But we believe there should be.
Our reporting has found what appears to be false statements to the Internal Revenue Service by Balanced Nutrition. (For instance, Hill — the firm's CFO — affirmed on several IRS documents that there were no family relationships within the company structure.  Never mind that Balanced Nutrition's board of directors and staff include Yolanda and Mark's son, son-in-law, Yolanda's sister, and Yolanda's mother.)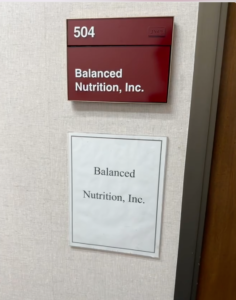 We found at least one tax year where there was a significant discrepancy between the financial numbers supplied to the IRS by Balanced Nutrition and those in an independent audit of Balanced Nutrition for the same exact time period. 
We found one year's reporting to the IRS where Balanced Nutrition included a line item for more than $173,000 in salary expenses, but neglected to identify WHO got paid that money. 
We also found that Balanced Nutrition applied for and accepted TWO federal Paycheck Protection loans — meant for firms that suffered revenue losses during the pandemic.  None of Balanced Nutrition's financial records ever  indicate any revenue loss.
With the level of concern being exhibited by Rep. Foxx and her colleagues about these kind of programs, you would think The Robinsons would be bending over backwards to offer clarifications and / or corrections.  But instead we're being hit with dead silence.
Yolanda Hill — a/k/a "Mrs. Robinson" — is still refusing to turn over tax filings for Balanced Nutrition for tax year 2022.  That is something she promised to do — upon request — on several IRS filings.
Mark Robinson talks a good game about the "welfare state" and protecting taxpayer money.  Yet, his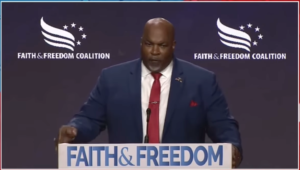 "family business" would not exist without the dreaded "welfare state."  And with all of the questions about the financial records of The Robinson family business, plus the national reports about fraud in these kinds of programs, you would think our "friend of the taxpayer" lieutenant governor would be stepping out there strong to convince us all is well.
Instead, we get a lot of silence.  And a lot more out-of-state fundraisers.