US Senate hopeful Sandy Smith neglects to mention the REAL family business
She made a move  toward running for the Third Congressional District seat, but bailed on that plan at the last minute.  Now, Sandy Smith of Winterville, North Carolina is presenting herself as a GOP candidate for US Senate — joining a field likely to include Raleigh businessman Garland Tucker and incumbent Thom Tillis.
Here is how Sandy presents herself on her campaign website's bio page: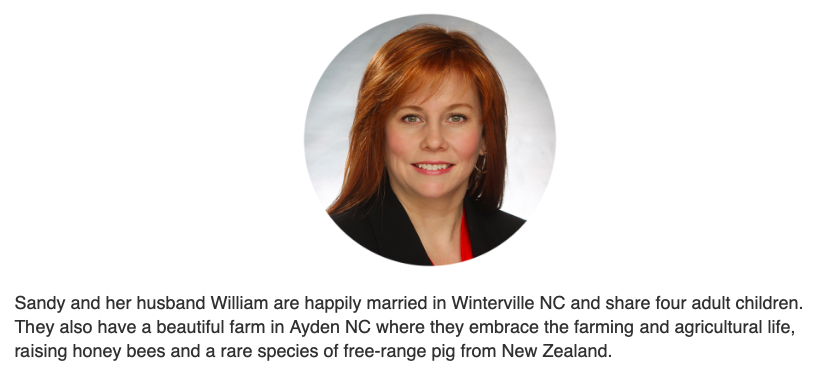 That's all?  Just a simple farmer's wife, eh?  Well, a little research reveals that there's more to the story.
Sandy's husband William is the registered agent for a Greenville-based business called Green Power of North Carolina.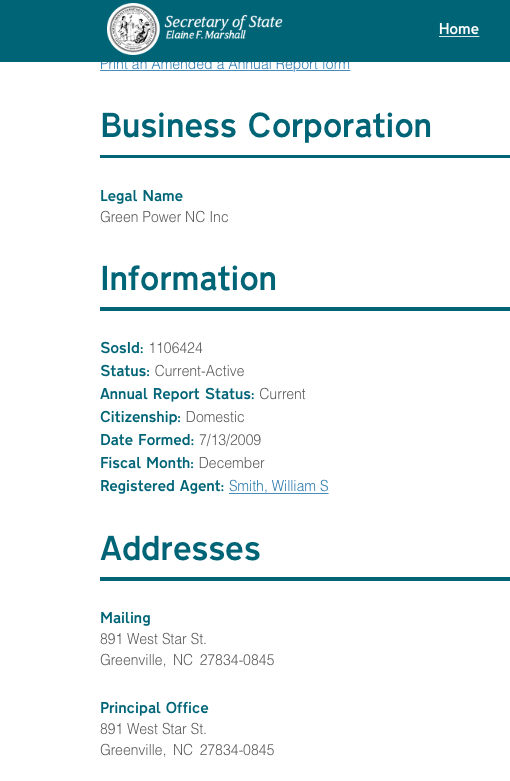 The firm installs solar panels and other solar systems across several states.
(FYI –  In March,  "Sandy Smith for Congress" was incorporated at the SAME ADDRESS as Green Power NC.)
This begs the question — WHY hide this information?
So, the Smith family benefits financially from an industry totally dependent on government subsidies and mandates to stay afloat.   That certainly does not mesh well with the conservative rhetoric she is firing off on the campaign trail.
Is the information being hidden because they know the whole renewable energy game is quite unpopular in eastern North Carolina and among Republican primary voters?
This all also begs the question:  IS Sandy Smith the "Mark Harris" of 2020?   (Harris, as many of you know, split the conservative vote in 2014 allowing Tillis to escape from the primary. He got in the race after being encouraged by Robin Hayes and other Tillis pals.)
The solar goons LOVE Thom Tillis.  He was partially responsible for the solar mandates in North Carolina that keep them fat and happy.  You'd think they'd do anything to protect him and keep him in power.