Richard Morgan wants to be your "friend"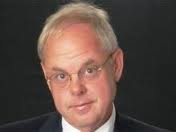 Recently-deflated former state legislator Richard Morgan is spreading the word about his latest political escapade via Facebook.  (He can't use his long-time web site address. It's been taken over by a Morgan foe.)
He's cut a commercial touting his 2012 campaign for state Insurance Commissioner, and is sharing it with key GOP groups on their Facebook pages.  (You might have to be logged in to Facebook in order to view the linked video.)
My tipster on this — a reader from coastal NC — cautioned me: "get out your barfbag."
Most of the rhetoric in the ad could apply to ANY  office.  He throws in an after-thought about insurance at the end.   Morgan plugs himself as a "conservative Republican" in the ad.  Conservative, huh?  Teaming up with Jim Black to harass Republicans and stamp out conservative legislation — that kind of conservative?
Speaking of Morgan and insurance, a couple of sources within the General Assembly told me a great anecdote about Morgan from shortly after he formed his alliance with Black.  Morgan got angry with a small group of conservatives who were critical of his deal with Black and the Democrats.
Morgan, as co-speaker, reportedly cut the hours of the aides to these legislators so they would not qualify for health insurance.  The only offense these aides committed was working for conservative GOP legislators Morgan didn't like.  (One of the aides who reportedly had her hours cut was a woman who was about six months pregnant.  Of course, she lost her health coverage.)  
THAT'S the kind of compassion we need in our next insurance commissioner.
Today, in our Nobel Prize-winning local paper here in Moore County, Morgan is touting the "lead" the latest PPP poll is giving him in the 2012 GOP primary for Insurance Commissioner:
In most of the council of state races, the majority of those surveyed were undecided, ranging from 50 percent for agriculture commissioner to 73 percent for state treasurer.

"The only real solid conclusion you can make on the down-ballot races in North Carolina at this point is that the undecideds are in the lead," said Dean Debnam, president of Public Policy Polling. "Voters are not tuned in or paying attention to the candidates yet."

In one race of local interest, the poll showed a slight edge for former state Rep. Richard Morgan, of Moore County, in his bid for insurance commissioner, with 16 percent, followed by Mike Causey with 10 percent and and James McCall with 8 percent.

"If the poll trends like it did four years ago, and it is taking shape again this time, then I am very pleased," Morgan said Thursday. "With down-ticket races, most people don't know. My lead has a lot to do with name identification. A lot of times this turns out to be a publicity contest based on name recognition."

Morgan, who won the GOP primary for state superintendent of public instruction four years ago but lost in the general election, said he expects his poll numbers to improve once he starts running television ads this week.

PPP surveyed 561 Republican primary voters from March 22-25. The poll was not paid for or authorized by any campaign or political organization, the news release said.
THAT poll has a 66% undecided / no opinion bloc for insurance commissioner.  There has to be a 2% to 4% margin of error.  So, this poll means nothing.
Richard has lost a lot of weight, but that diet didn't do a thing for his personality.  He's still the mean, power-hungry guy he was when he was 200 lbs. heavier and in the General Assembly.
Here in Moore County, we rejected him for state House and state Senate.  We rejected his wife for county commissioner and state Senate.
He turned on his fellow Republicans when he teamed up with Jim Black in 2003.  Morgan turned on his fellow Republicans when he helped Democrats push through a redistricting plan that put a lot of good conservatives out of office.  He turned on his old friend, and fellow Republican, state Senator Harris Blake when he ran his wife against Blake in 2008, and ran himself against Blake in 2010.
You never see him in Moore County.  You never saw him when he was in the state House.  He does nothing for the local party.  He didn't do anything for ANYONE outside his small clique in Pinehurst.
Richard Morgan is all about accumulating power for himself, and stomping on people who do not properly kowtow to him.
People, we in Moore County have learned our lesson about this guy.  Talk to people who lived through his reign in terror in Raleigh. We DON'T need him back in a position of power.  All of his spin related to this campaign is ME ME ME.  There's not much there about helping other people.  That's because he doesn't care about ANYONE whose initials are not RTM.
There is another choice for Insurance Commissioner:  Mike Causey of Greensboro.  If you don't know him, get to know him.  He's a good guy.  I first met him about 25 years ago.  He's not all that smooth and charismatic, but do you REALLY need that in an insurance commissioner?