NC-13 GOP US House race: Holding campaign NOT coordinating with Holding family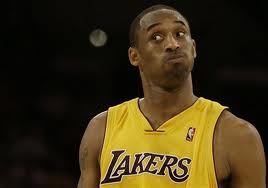 A SuperPac supporting the election of George Holding to North Carolina's 13th congressional district seat in the U.S. House has been criticized by his opponent Paul Coble — a fellow Republican — and the newsroom at the N&O.  SuperPACS, under federal campaign finance laws, can spend with basically no limits in support of a candidate, as long as the PAC does not coordinate with the campaigns it is supporting.
The N&O has identified some of the main donors to the pro-Holding SuperPAC:
The donors to the super PAC are Frank Holding, retired chairman of First Citizens ($100,000), Frank Holding Jr., CEO of First Citizens($10,000) Frank Holding, the candidate's brother($5,000) Lonnie Poole, a Raleigh businessman($500), Robert Newcomb, a Raleigh businessman($750) David Ward Jr., a New Bern attorney ($5,000) C. David Johnson Jr., a Raleigh car dealer($16,000) Elbert Boyd, Raleigh businessman($2,000), Carolyn Holding, candidate's cousin, ($50,000), Carmen Holding Ames ($50,000), John McNair Bell, candidate's cousin, ($17,000), Fairley Bell Cook, candidate's cousin (($17,000) and Victor E. Bell III, candidate's cousin. ($17,000.)
Are we REALLY supposed to believe that the Holding campaign is NOT coordinating with the candidate's grandpa, father, brother, or cousins?  Seriously?
Don't pee on my leg and tell me it's raining.
 I am not a big fan of spending limits like this.  In fact, most people find creative ways to get around them.  My problem with campaign finance is when it basically becomes a bribe — the donation buys favors for the donor.   If Holding gets elected — and he does
NO
special favors for First Citizens Bank (his family's business) or any other business tied to a donor to the PAC — I am fine with this.