Richard Burr. The MARYLAND US Senate primary. Gay stuff.
Our senior US senator told us he wasn't getting into that gay "crap,'' but apparently that gay "crap" has found HIM: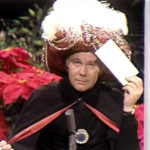 North Carolina's Richard Burr apparently has a pick in a crowded Republican Senate primary race in Maryland, where 14 candidates are vying for retiring Democratic U.S. Sen. Barbara Mikulski's open seat.

Burr had plans to host a campaign event at a Washington, D.C., law firm this week for Chrys Kefalas, an openly gay attorney and former speechwriter in the Obama administration, but the fundraiser was canceled, Kefalas' campaign said, without explaining why.[…] 
Okay.  There are FOURTEEN candidates in the GOP primary — in MARYLAND.  Richard Burr — who can't even vote there — has picked, out of those 14, the gay Obama speechwriter to raise money for. (Knowing what I know about the Maryland Republican Party, this guy may be the most conservative in the field.)  But, WAIT.  There's MORE:  
[…] A spokesman for Burr's campaign also would not provide details about the event or Burr's support for Kefalas. In response to written questions from McClatchy, Burr spokesman Alex Johnson said by email only that "Senator Burr is happy to help Republicans win in November so they can work to get our country back on track." He didn't mention Kefalas by name.

If elected, Kefalas would be the first openly gay Republican to serve in the U.S. Senate. He faces 13 opponents in Maryland's GOP primary Tuesday.[…] 
Unbelievable.  He's inserting himself in Maryland's race, while he's got one hell of a race waiting for him HERE.  A statewide GOP primary in blue-dog Democrat Maryland is kind of like one in Orange County, or the 4th congressional district.  A lost cause from the start. 
Let's find out a little about this candidate that Burr is so impressed with:
[…] The 36-year-old Kefalas supports federal civil rights protections for gay, lesbian, bisexual and transgender people and has said he would support decriminalizing marijuana use – both issues so far not embraced by leading Republicans in Congress, including Burr.

Burr has not signaled publicly that he would vote for an amendment to federal civil rights law to include gays or transgender people.

In the past, he's voted for equal federal rights for married gay couples receiving Social Security and veteran's benefits, but he's also supported a constitutional ban on same-sex marriage. Burr voted against legislation that would grant workplace discrimination protections to LGBT employees.[…] When asked by email about their policy differences and why Burr wanted to host an event for Kefalas, Burr's campaign spokesman Johnson did not offer a reply.[…] more
Defunding ObamaCare was "the dumbest idea."  And THIS isn't ????