#NCSEN: polls agree (1) Brannon & Tillis lead GOP pack, and (2) roughly 50 % of primary voters undecided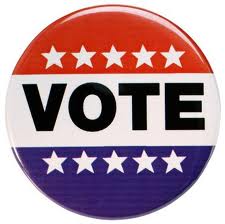 The mainstream media and the political establishment are trying to tell us that state House speaker Thom Tillis is all but nominated to take on Kay Hagan in November.  Public Policy Polling has been tracking the race.  Some GOP operatives have been poo-pooing the PPP polling data.   But at least TWO other entities have conducted polling on the North Carolina Senate race.  One poll was sponsored by one of the two main political parties.  The other poll I know of was produced and sponsored by an entity that is not officially tied to either political party or any campaign in the race.  I talked on background with sources familiar with the findings of both of these polls.  Here are some of the interesting points my sources passed on:
The most recent PPP poll had Thom Tillis pulling 19 percent of the primary vote and Greg Brannon in second pulling 11 percent.  The latest PPP poll had 44 percent of respondents as Undecided.  The other two polls also had Tillis and Brannon in the neighborhood of 19 percent and 11 percent respectively.  In these two polls,  the GOP candidates not named Tillis or Brannon polled much worse than they did in the PPP poll.  One of the new polls showed 53 percent of respondents as Undecided, while the other showed 54 percent Undecided.
These two newest polls show Thom Tillis' strength to be centered mainly in the greater Charlotte area and in Wake County — the two localities, obviously, where he is best known.  Bill Flynn's strength is pretty much limited to the 336 area code in the Triad region.  (He drops like a rock outside of the Triad.)  Mark Harris shows strength in the greater Charlotte area and in The Triad.  (He's a native of Winston-Salem.)  These two polls indicate that Harris is taking support from Tillis in the greater Charlotte area, but Flynn appears to be taking support from Harris in the Triad area.  Sources familiar with each poll tell me they were shocked to see the magnitude of Thom Tillis' negative ratings in the greater Charlotte area. 
In an earlier post, I wondered why Tillis does not mention his NCGA tenure in his Senate campaign's TV commercial.  A source with the party-affiliated poll tells me that may be a very smart strategy:  "When we asked voters specifically about Tillis and things that happened in the General Assembly during his time as speaker,  his poll numbers started plummeting.  After seeing those findings, if I were him, I wouldn't want to talk about the legislature, either."
Where is the battleground?  Sources connected to both of these newest polls tell me it appears to be the northwest quadrant of the state — between Greensboro and Asheville (the 336 and 828 area codes, specifically).  The situation in that part of the state appears to be the most fluid.  Wise men with each of the GOP campaigns are likely to have their candidates spending a lot of time in that part of the state over the ensuing weeks and months.
So, what can we conclude from this?  With the two candidates at the top of the poll separated by eight points and an Undecided population between 44 and 54 percent,  this race is up for grabs.  Far from settled.
I have a feeling the campaigns have internal numbers that tend to agree with these findings.  If they had something better, they'd be trumpeting it. 
Tillis is on TV now and scooping up PAC money like a mad man.  Brannon has set up six satellite campaign offices across the state (with one being added here in Moore County this week).  His campaign tells me he should be on the air with ads by mid- to late-February.
Stay tuned. There is A LOT of action to come.