#NCSEN: KY's Rand Paul endorses Greg Brannon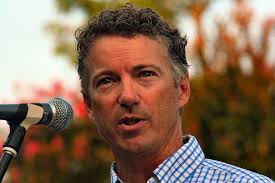 US Senator Rand Paul (R-KY) says he hopes North Carolina will send Greg Brannon to Washington to help him, Ted Cruz, and Mike Lee continue the fight against "business as usual" in the nation's capital.
In 2010, Paul ran a grassroots underdog primary campaign for the US Senate against a well-known Kentucky state government official.  Sources in the Brannon campaign tell us they hope to emulate Paul's Kentucky success in their primary battle with NC state House speaker Thom Tillis.
The announcement by Paul sets up a clear battle in the North Carolina GOP Senate primary between Tea Party forces and Karl Rove & the GOP establishment — who are lining up behind Tillis.
In a release disseminated by the Brannon campaign, Paul had this to say:
"Americans are looking for leaders who will honor their oath of office by fighting to 'protect and defend' the Constitution and Greg is the clear choice for conservatives in North Carolina.

The American people don't want more politicians in the U.S. Senate who will continue to expand the size of . government. We need Greg in the Senate to provide vital reinforcements to help reverse out-of-control spending, restore constitutional limitations on our federal government, and fight back against President Obama's agenda.

And as Ted Cruz, Mike Lee and I showed clearly in our campaigns, when you run on principle and excite the grassroots Republicans, and Independents and even Democrats hungry for a change, you win.  That's why I support Greg Brannon, and expect him to be North Carolina's next Senator."
Paul is the second major national conservative Tea Party-aligned figure to praise Brannon.  RedState's Erick Erickson tossed in his two cents on the Cary physician's campaign a few months back.