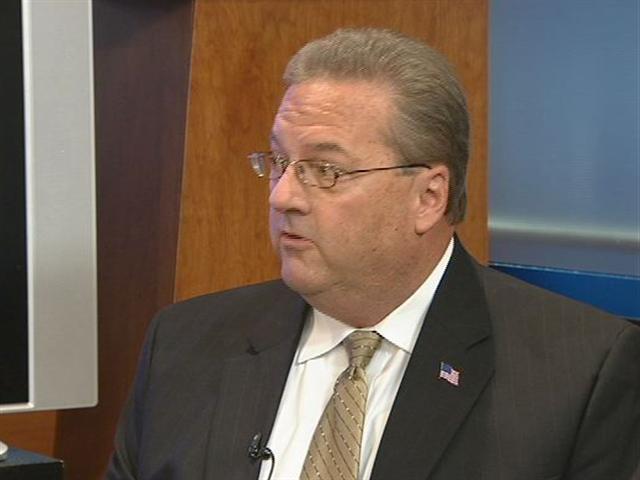 And then there were FIVE.  Winston-Salem radio host Bill Flynn has joined the crowd of Republicans seeking to oust Kay Hagan from the US Senate.  Sixth congressional district voters may remember Flynn from his 2012 GOP primary challenge to congressman Howard Coble (who just announced his retirement).
The chattering classes are seeing this move as strengthening Charlotteans Mark Harris and Thom Tillis in the race.  Some old political hands / longtime NC politics observers tell me the scene looks more like this:  Harris eats into Tillis' base in Mecklenburg County, while Flynn takes equally from Harris and Brannon — and surprisingly SOME from Tillis — in the Piedmont Triad region. 
Flynn's move has some observers scratching their heads about WHY he is not taking advantage of Coble's retirement and jumping into the Sixth District race.  He has the name ID — being a daily radio host in the district and having just run there two years ago. 
Another big question mark is more of a financial nature.  Flynn still has nearly $34,000 in campaign debt left over from his 2012 run against Coble.  How does he expect to run a competitive race for the Senate in 2014 when he starts off nearly $34,000 in the hole? 
Has someone promised to pay off his 2012 debt if he jumps into the race and does a good job of splitting the Tea Party vote?  (With the presence of Karl Rove in this race — and what we now know about the recently completed Virginia governor's race —  there's not much that is too far-out or conspiratorial.)  Is Flynn using this race to raise money to pay off that 2012 debt? Is this a publicity stunt to promote his radio show — kind of like Howard Stern's run for governor of New York in 1994? 
Flynn's platform is nearly identical to what is being preached by candidates Greg Brannon and Heather Grant.  What is it about those two that made him forsake endorsing either of them and jump into the Senate race?