#NCSEN Harris year-end campaign report: $$$ from TWO state senators, STILL NO Hayes $$$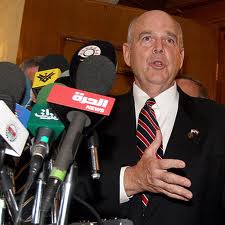 Much has been made about the support Thom Tillis' US Senate campaign is receiving from his colleagues at the legislative building on Raleigh's Jones Street.  But Charlotte pastor Mark Harris' 2013 year end campaign report appears to show support for him from TWO sitting GOP state senators: Warren Daniel of Morganton ($300)  and Dan Soucek ($500) of Boone. 
Former congressman, NCGOP chairman, and all-around Ripon Society fanboy Robin Hayes has been singing the praises of Mark Harris for some time.  He even flew Harris around the state in his private plane on the day the pastor announced his Senate candidacy.  We noticed something curious after the third quarter 2013 campaign reports were filed: not one dime in contributions from Harris' multi-millionaire booster from Concord.  
Hmm.  Maybe, some thought, information about a Hayes donation would show up on the year-end report.  Well, that report is out — and the only thing we could find with a Hayes link was notation of an in-kind contribution —  the cost of the announcement day airplane flight ($3546.25) — split pretty evenly between Robin ($1772.63) and his wife Barbara ($1773.62).  Now, the Hayeses are quite wealthy.  They would not miss $10,000.  Why not open up your fat wallet for a candidate you've raved about to everyone across the state?