#NCSEN: Establishment doubles down on Tillis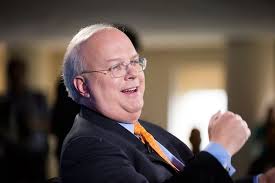 North Carolina state House speaker, and US Senate candidate, Thom Tillis has picked up the endorsement of the DC-based Business & Industry Political Action Committee (BIPAC).  The group is closely allied with efforts by Karl Rove and The US Chamber of Commerce to beat back Tea Party influence in the GOP.  BIPAC's fundraising efforts are led by  former congressman Tom Tauke (R-Iowa), a moderate who left the House in 1990 for an ultimately unsuccessful challenge to Senator Tom Harkin (D).  
BIPAC's endorsement of Tillis comes on the heels of another by the pro-amnesty, pro-gay marriage American Opportunity Alliance.   The House speaker has also been endorsed by DC-based GOPAC, which focuses on grooming Republican state legislators for bigger (political) things.
Tea Party-aligned sources such as FreedomWorks and Kentucky senator Rand Paul have lined up behind one of Tillis' GOP primary opponents, Dr. Greg Brannon. 
Social conservative forces are lining up behind the candidacy of Rev. Mark Harris of Charlotte. The Family Research Council — led by Tony Perkins – announced their endorsement of Harris today.  This should come as no surprise — since Perkins led efforts to recruit Harris into the race.   Other socially conservative groups, such as Concerned Women for America and The National Organization for Marriage have also joined the Harris camp. Again, this should be no surprise — given Harris' prominent role in the 2012 campaign for the marriage amendment to the state constitution