#ncsen: Burr WON'T back challenge to Obama's amnesty for illegals
Twenty-six states are challenging before the Supreme Court Barry Obama's policy of granting amnesty to illegal aliens.  Republicans in the US Senate are getting in on the action as well: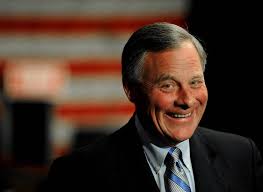 Many Senate Republicans are offering their support to the 26 states challenging the president's executive amnesty programs. They're filing an amicus brief to the Supreme Court arguing Obama's November 2014 unilateral actions are in violation of the "spirit" of immigration law and a threat to the separation of powers.

"Given that the Executive has asserted that the acts challenged here are not even subject to judicial review, what is at stake in this matter is nothing less than an effort to supplant Congress's constitutional power to 'establish an uniform Rule of Naturalization.' Such an action stands in stark contravention to federal law and to the constitutional principle of the separation of powers," the Senators' brief reads.

It adds, "There is little doubt that the Executive adopted the Deferred Action for Parents of Americans and Lawful Permanent Residents ('DAPA') program as part of an explicit effort to circumvent the legislative process."

Led by Senate Majority Leader

Sen. Mitch McConnell (R-KY)

,

43 GOP senators signed on to the brief.
Wait.
 There IS a GOP majority in that body.  There are 100 seats.  Forty-three is less than half of that body.  Somebody didn't sign on: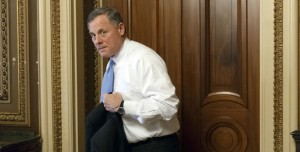 […] The names of 11 senators were noticeably absent from the list, many of whom are up for reelection in relatively tough November races

, including

Sen. Mark Kirk (R-IL)

, 

Sen. Kelly Ayotte (R-NH), 

Sen. Rob Portman (R-OH), 

Sen. Richard Burr (R-NC), 

Sen. Pat Toomey (R-PA)

, and

Sen. Lisa Murkowski (R-AK)

Sen. Joni Ernst (R-IA), 

Sen. Susan Collins (R-ME), 

Sen. Cory Gardner (R-CO), 

Sen. Dean Heller (R-NV)

, and 

Sen. Jeff Flake (R-AZ) 

also did not sign the brief.[…]
Okay.  It looks like we're getting the same M.O. as we had from the Tillis campaign.  Lesser-of-two-evils.  "Beat
Kay
Deborah."  No chance of actually being given something to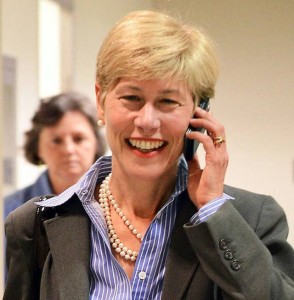 vote
FOR.
This is clearly Tricky Dick doing a solid for his donors.  The performance of Donald Trump in the presidential race ought to send a loud and clear message about the importance of the immigration issue with the American people.  But, clearly, your opinion matters more if you write a check with a lot of zeroes.  
Deborah Ross is godawful.  She is Hillary on steroids.  But at least you know what you're getting with her.  Do we send Burr back for six more years of the same weak nonsense? Anyone else tired of defending this weak stuff emanating from within our OWN HOUSE?