#ncpol: It's gettin' NASTY out there.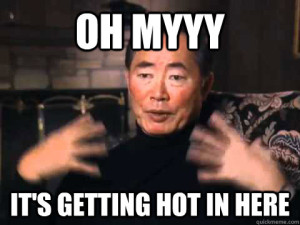 It was cold in Pinehurst Thursday night, but there was a lot of heat in the forum for Council of State candidates.  So much, in fact, that the fire alarms went off near the end of the affair. 
The two races that appear to be headed for DefCon 1 nastiness are the GOP primaries for Secretary of State and Attorney General. 
During one part of the forum, specific candidates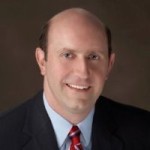 were targeted  with questions from the audienc,e.  One question, aimed at Republican secretary of state candidate Michael LaPaglia was about how important each candidate thinks personal finances are to the job of secretary of state.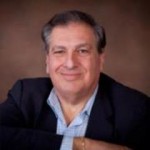 LaPaglia seeming perplexed and confused by the question, responded: "My personal finances are my personal finances.  I don't know what else to say."
A smile came over the face of LaPaglia opponent A.J. Daoud, suggesting that he anticipated the question being asked. Daoud — after LaPaglia finished — stood up to say he felt personal finances were very important to the job of secretary of state.  (Hmmm — sounds like a very specific attack ad may be on the way.) 
Though, should a candidat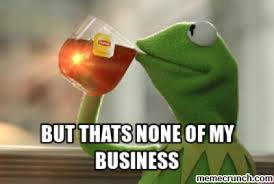 e who has been fined $10,000 for shoddy bookkeeping and failing to follow state law really be throwing stones about someone else's finances?  But I digress.  
The tone of the GOP race for attorney general suggests there may soon be a need for tasers, crowd control measures, and riot gear.
The two candidates, Buck Newton and Jim O'Neill, are real studies in contrast.  O'Neill was intense all night — appearing angry.  Newton appeared quite comfortable and relaxed — often smiling and chuckling.
O'Neill, for most of the night, sounded like he was running for reelection as district attorney of Forsyth County
"To be the top prosecutor in the state, you've got to be a prosecutor somewhere else first," he said.
The problem with that?  The AG's office does very little, if any, prosecution. It's main job is acting as the defense attorney for the state of North Carolina and its people. 
The candidates took questions about how they'd handle vote fraud issues.   O'Neill mentioned his efforts with local governing officials to promote polling place security.  Newton, after quite a few mentions of his opponent's career as a D.A., quipped: "As chairman of the Republican Party in Wilson County, we collected all kinds of e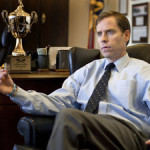 vidence of vote fraud.  People were behind the board of elections passing out utility bills to help out with registration.  We gave all this evidence to our district attorney, and he wouldn't do anything with it. "
O'Neill was asked about his appearance at  press conference with Roy Cooper, the current attorney general and Democrat frontrunner for governor, criticizing the Republican legislature for moving the SBI away from the AG and over to the governor.  (Click here for the story and video of that event.) O'Neill, at first, suggested he did not recall that event.  Then, he launched into a defense of his appearance there.  He said the legislature put the "independence" of the SBI, which he described as  "a crown jewel", at risk.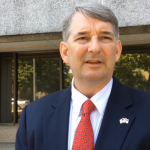 O'Neill even suggested the SBI director quit his job after 7 months on the job because of the  move.  Sources in the room — and on Jones Street — confirmed for me later that the director actually quit because (1) he was eligible for retirement, and (2) a close family member is afflicted with a serious illness.
O'Neill launched his strongest missive at Newton over legislation he said stripped sheriffs of their ability to perform background checks for gun permits.  The prosecutor went on to suggest Newton favored allowing members of "The Hell's Angels" to get as many guns as they want, and commit as much crime as they want. 
Newton, channeling Rep. Joe Wilson (R-SC), exclaimed: "That's a lie!"  He was quickly cut off by the moderator.
Newton explained during the forum, and elaborated afterward, the details of the legislation. He said O'Neill incorrectly IDed him as the sponsor of the bill.  Newton said the bill came through his committee, but that he did not sponsor it.  He said he thought it was more efficient to rely on national criminal record databases than on short-staffed county sheriff departments with differing rules and procedures.  Newton said he met with law enforcement leaders, listened to their concerns, and tried to get everyone to find some middle-ground on the issue.
O'Neill said during the forum that "the sheriffs" and "law enforcement agencies" are opposed to Newton and what he and his colleagues in the Senate did.
 Newton campaign sources responded by pointing out that two of Newton's three TV ads include current law enforcement officers such as the Johnston County sheriff and the head of the sheriff's association.