#ncga: the road ahead for redistricting brouhaha
The speaker hath spoken:
From: Rep. Tim Moore
Sent: Friday, February 12, 2016 4:59 PM
To: @House/Members; @House/Legislative Assistants; @Speaker Tim Moore's Staff
Subject: Notice of Upcoming Week

Dear Members:

As a follow up to my email on Monday, I wanted to advise you as to the anticipated schedule for next week. Committee appointments and notices will go out shortly and at this time here is the anticipated schedule for next week:

Monday, February 15: Public hearings originating from the LOB with remote locations around the state at 10am

Tuesday, February 16: Joint Select Committee on Congressional Redistricting meets at 10am

Wednesday, February 17: Joint Select Committee on Congressional Redistricting meets

Thursday, February 18 – Friday, February 19: House and Senate convene (upon the call of the Governor)

We look forward to seeing you next week.

Regards,

Tim

Speaker Tim Moore
North Carolina House of Representatives
16 West Jones Street
Raleigh, NC 27601
919-733-4838
Serving Cleveland County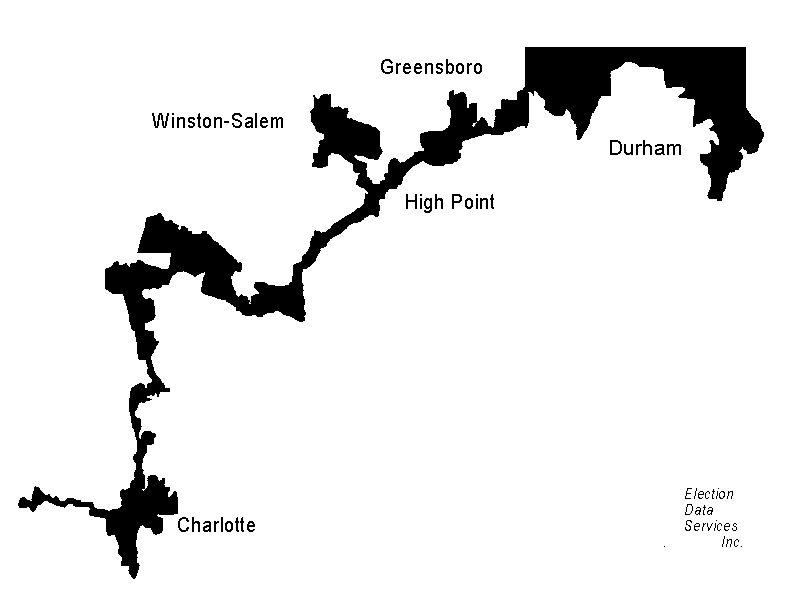 Folks in the know tell me we should be hearing something from the US Supremes on Tuesday.  (But who knows how the passing of Justice Scalia will affect that timetable.) 
How HARD is it come up with counties that actually have interests in common?  I mean, Wilmington AND Smithfield ???  The Triad AND the northwestern mountains? Down-east AND the Triangle?  (Seriously?)
Many of our districts were drawn to benefit certain pols.  Representation for communities and regions was a distant afterthought.  
Though, this should have been dealt with well before NOW.   
A March primary vote for the US House is looking less and less likely.  Blame the "honorables" on BOTH SIDES of the aisle for this.