#NCGA: Bill reversing 2013 E-verify water-down intro'ed in House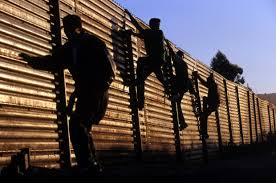 Governor Pat McCrory knocked heads with the General Assembly — and lost — on the issue of waiving the use of E-verify to do residency checks on temporary workers across the state. Now, it appears that a group of Republican House members is seeking to repeal the legislation passed despite the governor's veto. 
Reps. Cleveland, Millis and Conrad are sponsoring HB 1184, which seeks to repeal the e-verify exemption for temporary workers and appropriates funds for an extra investigator.
House speaker Thom Tillis supported the exemption in 2013, but has talked tough about illegal immigration during his 2014 Senate campaign.  The bill was sent to the House Judiciary Commitee on May 22.
If you encounter Speaker Thom on the campaign trail, ask him about this bill and when we might see a vote on it.