#NCGA: Bill in House lays groundwork for more P3s and toll roads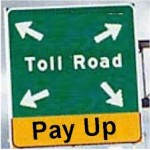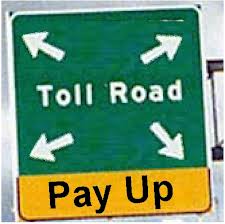 Today's House calendar includes a little nugget introduced by Rep. Frank Iler (R) with the innocuous label of HB 1126: "DOT Partnerships with Private Developers."
Here's the text:
A BILL TO BE ENTITLED
2 AN ACT TO REENACT THE AUTHORIZATION FOR THE DEPARTMENT OF
3 TRANSPORTATION TO PARTICIPATE IN PRIVATE DEVELOPER CONTRACTS
4 FOR IMPROVEMENTS TO THE STATE HIGHWAY SYSTEM, SUBJECT TO A LIMIT
5 OF THE LESSER OF TEN PERCENT OR TWO HUNDRED FIFTY THOUSAND
6 DOLLARS, AS RECOMMENDED BY THE JOINT LEGISLATIVE
7 TRANSPORTATION OVERSIGHT COMMITTEE.
8 The General Assembly of North Carolina enacts:
9 SECTION 1. Section 2 of S.L. 2009-235 reads as rewritten:
10 "SECTION 2. This act is effective when it becomes law. This act shall expire onDecember
11 31, 2011.December 31, 2016."
12 SECTION 2. This act is effective when it becomes law.
Gosh that sounds a lot like what's been going on with Speaker Tillis, I-77 in Mecklenburg County, and that Spanish firm.    Never mind that arrangements like that are crashing and burning in Texas and Georgia and Indiana, among other places.
I-540 in the Triangle is a big bust.   No one who honestly looks at projects like this sees them paying for themselves.   Why is Jones Street so gung-ho to do it?