NC-09: Pittenger following Ellmers playbook on ObamaCare, amnesty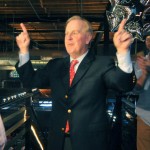 Things are going so, um, *well* for Renee Ellmers over here in NC-02 that congressman Robert Pittenger is following her lead on two of this season's most explosive, controversial issues.
Pittenger made national news when he was caught on video ridiculing and rebuking senator Ted Cruz's efforts to defund ObamaCare. A Pittenger aide even took to Facebook to mock the Texas senator.  The Charlotte Republican has also apparently signed on to the Boehner-Obama effort to pass federal amnesty legislation.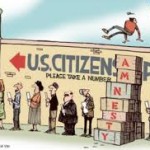 FWD.US, a pro-amnesty Super PAC led by Facebook founder Mark Zuckerberg, has praised Pittenger for his leadership in paving the way toward amnesty for illegal aliens.  An interview with McClatchy confirmed Pittenger's sympathy for the immigration views of Ellmers, Boehner and Obama.
Pittenger's views on amnesty and ObamaCare have helped earn him a primary challenge from Tea Party activist and Charlotte-area businessman Mike Steinberg.  Steinberg's views on ObamaCare mirror those of Senator Cruz and North Carolina US Senate candidate Greg Brannon. 
ALIPAC –  a national anti-amnesty group – has issued an endorsement of Steinberg in the May 2014 NC-09 GOP primary for US House.