NC-06: Walker poll shows him up big over Democrat Fjeld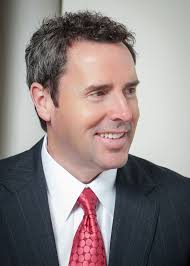 The campaign of GOP nominee Mark Walker has released a poll it commissioned showing their man up 54-31 over Democrat nominee Laura Fjeld.  The winner in November will replace long-time congressman Howard Coble in the US House of Representatives.    The survey was conducted among 306 likely voters in North Carolina's Sixth Congressional District from September 3 to September 4. There is a margin of error of +/-5.7 percent. 
Walker's favorable / unfavorable rating is 39-14, while Fjeld stands at 13-9.  Walker has 61 percent name ID, while Fjeld has only 27 percent.  Walker is pulling half the vote from women and independents, and 60 percent of the vote from people 65 and older.
Walker competed in a crowded GOP primary in May.  He slugged it out in a runoff against Phil Berger, Jr. — the Rockingham County district attorney and son of state Senate president pro tem Phil Berger.  There was some concern that hard feelings from that runoff might hurt Walker in the general election.  This poll appears to put some of those fears to rest.