Lil' Pat McHenry and his purty bowtie are very, very woke.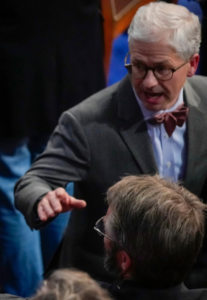 Some of you on the eastern side of the state may not be familiar with McHenry.  He's been in elected office in western North Carolina since right after his college graduation.  He got this whole NCGOPe trend of electing little boys to solve big problems kick-started.
McHenry was actually a respectable conservative during his time in the NC House — just like Virginia Foxx.  But both swerved sharply to the left when they got to see DC and all its seedy opportunities for enrichment and growth.
With the GOP takeover of the US House, McHenry has been appointed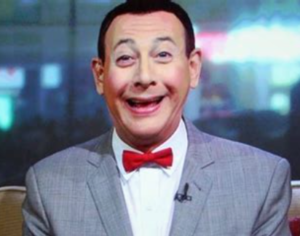 chairman of the House Financial Services Committee.  Many of us have been struggling with the evil DEI, CRT and SEL which have infested everything from public education to the workplace and even banking and investing.  Lil' Pat has apparently not received the memo:
The Republican-controlled House Financial Services Committee is taking heat for listing "diversity and inclusion" in the finance and housing industries as part of its agenda, but Republicans on the committee are standing by the agenda and rejecting any notion of it being "woke."

Committee chairman Rep. Patrick McHenry (R-NC) said in a statement provided to Breitbart News when asked about the diversity language that the committee plans to prioritize "kitchen table issues."

McHenry indicated that would be a contrast to the focus of Democrats, who he said had spent the last two Congresses pressuring companies until they "parroted their woke social agenda."

"For four years, Democrats wasted the valuable and limited time and resources of our committee to push burdensome mandates on American job creators. Democrats' goal was to name and shame companies until they parroted their woke social agenda," McHenry said.  "Under my leadership, Republicans will refocus the Committee on the kitchen table issues that matter most to American families, from charting a path out of the dismal Biden economy to expanding opportunities for all Americans."

"Diversity and inclusion" are nevertheless listed as priorities under all six of the committee's subcommittees, a discovery first reported Friday by the right-leaning Washington Free Beacon in a story titled "Woke Agenda Survives: These House Republicans Are Sticking With 'Diversity and Inclusion.'"

The conservative group FreedomWorks also raised the alarm on the Democrat buzzwords, noting they are a "pillar" of Environmental, Social, and Governance (ESG) investing, a trend among powerful left-aligned Wall Street investors to push climate and diversity initiatives.[…]

?? BREAKING: @FinancialCmte @PatrickMcHenry and Sub Chairs will cover "diversity and inclusion" (a pillar of "woke" #ESG standards)

Commitment to America? #GOP@RepAnnWagner @RepAndyBarr @RepFrenchHill@RepBlaine @RepHuizenga @WarrenDavidson. #ampFW ?? https://t.co/kBbH4khkUX pic.twitter.com/mj48SdTdTM

— FreedomWorks (@FreedomWorks) January 20, 2023

[…]

Upon taking control of the committee, McHenry had appeared to move away from Democrats' race-focused social causes by eliminating the Diversity and Inclusion Subcommittee, which had been established by former chair Rep. Maxine Waters (D-CA) in 2019.

Waters said she was "deeply disappointed" by the move and that McHenry's decision to instead include diversity under the jurisdiction of every subcommittee was "simply insufficient."[…]
Subcommittees are where all of the serious, in-depth work of congressional committees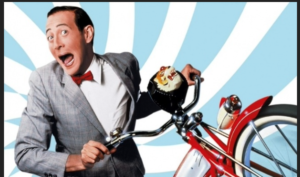 happens.  Having DEI there still works for the lefties.
I seem to remember Pat raving about what a good friend Maxine Waters is to him.  I hope that is not rubbing off on him here.
DEI is an important ingredient in this ESG (Environment, Sustainability, and Governance) crap infesting the finance world.  Investors are encouraged to ignore things like performance and profit, and instead focus on a company's commitment to diversity, the environment, and other woke favorites. Your credit score, under ESG, can be determined by how woke YOU are.  How prompt you are on paying your bills will rank a distant, distant second.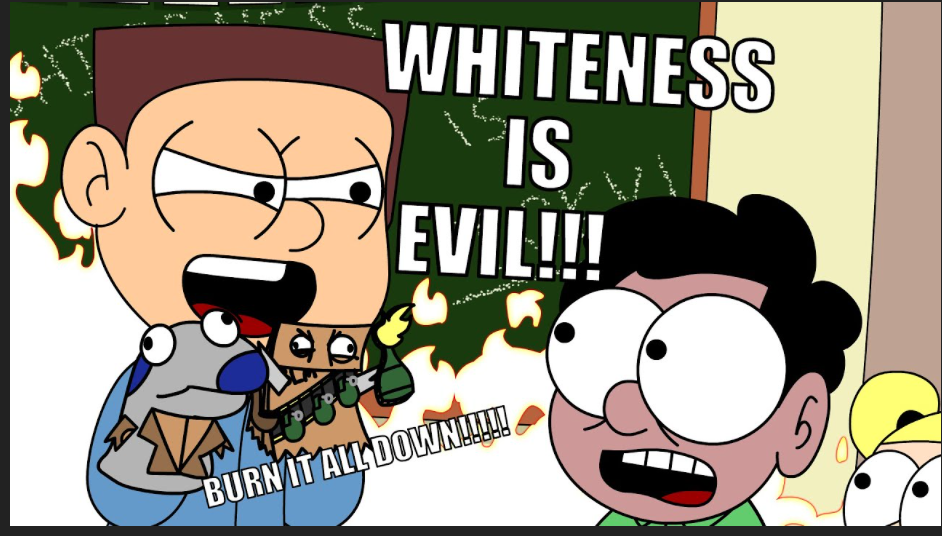 It's not a good sign that McHenry and his committee are not seeking to toss this trash out altogether.