#ncpol: Patrick McHenry and the woman with the "James Brown hair"
"I didn't hear a word she said. I was looking at the James Brown wig. {…] I love James Brown. But it's the same hair!" 
–– Bill O'Reilly on US Rep. Maxine Waters (D-CA)
———
For all of you who thought uber-consultant Dee Stewart was congressman Patrick McHenry's BFF — think AGAIN.  Dee apparently has some competition:
[…] I've got a very good relationship with and have been able to pass serious legislation with Maxine Waters. I've got enormous respect for Maxine; I think she's smart and capable. I think we've got opportunities to do more in the future. And I just like her. […] 
Yes, district 10 voters.  THAT is your,um, conservative Republican congressman going ga-ga over the woman who has taken race-baiting, political corruption, anti-Americanism, and public displays of mental derangement to new levels. 
There is really not a lot to like about this woman.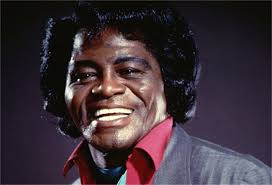 For those of you who don't follow politics as closely as we do here, here's a quick cheat-sheet on dear, sweet Maxine:
[…] Waters has a 28 percent liberty score on Conservative Review's scorecard. And yet there are several California congressional members with lower liberty scores than her, showing just how far left the state is. But make no mistake, Waters is radically left.

2. Waters has praised the late Cuban dictator Fidel Castro. "Viva Fidel!" Waters chanted in 2000 when the brutal dictator spoke at a church in Harlem. Waters also has a history of opposing the trade embargo on Cuba and was in favor of extraditing 6-year-old Elian Gonzalezto Cuba in 1999.

Waters did cast a vote for a resolution calling for Castro to extradite cop-killer Assata Shakur to the United States, but once she learned that Shakur is actually former Black Panther member Joanne Chesimard, Waters sent a letter to Castro apologizing for her vote:

"Dear President Castro, I am writing to clarify my position on a resolution recently passed by the United States House of Representatives on September 14, 1998. I, and some of the Members of the Congressional Black Caucus, mistakenly voted for House Concurrent Resolution 254 which called on the Government of Cuba to extradite to the United States Joanne Chesimard and all other individuals who have fled the United States from political persecution and received political asylum in Cuba. Joanne Chesimard was the birth name of a political activist known to most Members of the Congressional Black Caucus as Assata Shakur. For the record, I am opposed to the resolution. I unequivocally stated that a mistake was made and I would have voted against the legislation."

Note the radical language in her letter: she referred to the cop killer Chesimard as "a political activist" who was fleeing "political persecution" and said that Castro was right to grant her "political asylum." Truly repulsive.

3. Waters referred to the 1992 Los Angeles riots as a "rebellion." "If you call it a riot, it sounds like it was just a bunch of crazy people who went out and did bad things for no reason," Waters said. "I maintain it was somewhat understandable, if not acceptable. So I call it a rebellion."

[…]

4. Waters once perpetuated a conspiracy theory that the Central Intelligence Agency (CIA) was responsible for supplying blacks in the inner cities with crack cocaine. Waters was highlighting a series of articles from the San Jose Mercury News that claimed to show a connection between the CIA and the drug trade, but the paper eventually backed away from the story after they were eviscerated by various other news outlets. That didn't deter Waters from holding tight to the conspiracy theory.

"It doesn't matter whether [the CIA] delivered the kilo of cocaine themselves or turned their back on it to let somebody else do it," Waters said in 1997. "They're guilty just the same."

5. Waters admitted that she wants to nationalize oil companies. Waters was firing questions at oil executives in a 2008 hearing for guarantees that allowed them to drill and reduce oil prices.

"Guess what this liberal will be all about?" Waters bloviated. "This liberal will be all about socializing – uh, um … "

There was an awkward pause before Waters continued that she "would be about basically taking over and the government running all of your companies."

Waters inadvertently let it slip that she is in favor of socialistic policies, the endgame of the Left's philosophy.

6. Waters has a history of corruption. Waters helped steer bailout money in 2008 toward OneUnited; she failed to disclose that her husband, Sidney Williams, owned OneUnited stock and used to be a board member of the bank. Additionally, in 2002 Waters attempted to pressure regulators to block a merger between the Family Savings bank and FBOP Corp., to open the door for the Boston Bank of Commerce – the name of OneUnited at the time – to merge with Family Savings. While the regulators didn't uphold her request, Waters' public campaign eventually resulted in the Boston Bank of Commerce merging with Family Savings into OneUnited. Waters and her husband bought OneUnited stock in 2004.

This is why the George Soros-funded Citizens for Responsibility and Ethics in Washington (CREW) has rated Waters as among the most corrupt members of Congress.

Waters' ties to OneUnited sparked a three-year ethics investigation by the House Ethics Committee, which resulted in the committee determining that she didn't technically violate any rules. They did, however, give her grandson and chief of staff, Mikael Moore, a slap on the wrist for going "behind the congresswoman's back to continue to lobby for special treatment."

"At best, that shows that Waters runs a haphazard office," wrote Phillip Wegmann at The Washington Examiner. "At worst, it suggests she deliberately took steps to avoid prosecution."

There is also this instance of shady dealing by Waters:

According to The Washington Times: "A lobbyist known as one of California's most successful power brokers while serving as a legislative leader in that state paid Rep. Maxine Waters' husband $15,000 in consulting fees at a time she was co-sponsoring legislation that would help save the real-estate finance business of one of the lobbyist's best-paying clients…"

"Real-estate finance businesses," such as the one helped by Waters' influence, were labeled a "scam" by the IRS in a 2006 report.

7. Waters has been making some horrendous gaffes since the election. These include:

[…]

2. When she told reporters that Russia invaded Korea.
"The fact that he is wrapping his arms around Putin while Putin is continuing to advance into Korea."

3. When she called Trump and his aides a bunch of 'scumbags.'
"This is a bunch of scumbags. That's what they are."

4. Waters revealed her greatest desire.
"And my greatest desire is to lead him right into impeachment."

5. She referred to Trump as a dictator.
"People are not gonna take this new president who thinks he's a dictator."

6. Her hope that Trump's presidency is cut short.
"Well, I hope he's not there for four years."

7. How she gives President Trump no respect.
"I won't rejoice in him being the president, I don't honor him, and so I did not go to that inauguration. Never intended to go to it."

[…]