#ncpol: Lawyer tied to House leaders, NC Dems' Goodwin INDICTED
The saga swirling around Raleigh attorney Mark Bibbs appears to prove that political corruption IS bipartisan: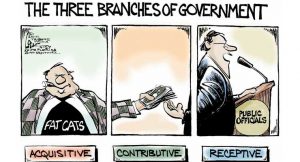 […] Raleigh attorney and lobbyist Mark Bibbs faces ten criminal charges stemming from an investigation by the North Carolina Secretary of State's Office that was prompted by a WBTV investigation.

Court records show a Wake County grand jury returned the indictment against Bibbs on Tuesday, February 6, 2018. Bibbs faces two counts of felony obstruction of justice, two counts of felony conspiracy to obstruct justice, one count of felony perjury, four counts of lobbying without registration and one count of conspiracy to lobby without registration. […]
Prior reporting on this story indicates that Bibbs was closely tied to then-Insurance Commissioner (now state Democrat chairman) Wayne Goodwin:
[…] On Your Side Investigates obtained emails from Bibbs in which he emailed members of the North Carolina General Assembly voicing opposition to a bill that implemented new regulations on bail agents.

Other records, obtained through a public records request, show Bibbs tried to skirt the North Carolina Public Records Act by sending correspondence on behalf of his clients to Goodwin's home address.

[…]

State law requires anyone who engages in influencing or attempting to influence legislative or executive action to register as a lobbyist within one day of engaging in lobbying activity.

The North Carolina Secretary of State's office maintains a registry of lobbyists, who are required to file disclosure forms for each of their clients each year.

Records maintained by the Secretary of State show Bibbs was registered as a lobbyist for several companies in 2015 but did not file any required paperwork for 2016 until mid-July.

But that didn't stop Bibbs from trying to influence lawmakers during the 2016 short session. […] 
In case you forgot, we also got to see some interesting texts between Goodwin and Bibbs: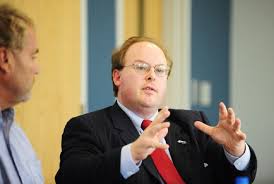 […] In mid-January, Bibbs texted Goodwin several updates on the internal deliberations within Speaker Tim Moore's office on committee leadership assignments.

"BTW, Tim, Lewis and Dollar working on committees this weekend," Bibbs texted Goodwin. "OK. Good to know," Goodwin responded.

"Julia Howard will not be Finance chair. She may be a co chair. Depends on Leo. Leo will keep J 1. So Far. Who do you want as Insurance chair?" Bibbs said in a series of texts.
For those playing at home, Tim (Moore), David (Lewis), and (Nelson) Dollar are the ruling trio in the NC House.  Also, we have former state Rep. Robert Brawley — run out of office by Thom Tillis and his cronies – to thank for making this public.