Legislative business? Forget that. I've got a Senate campaign to run!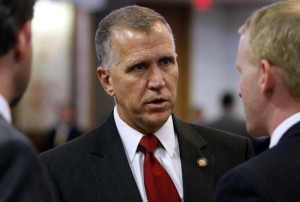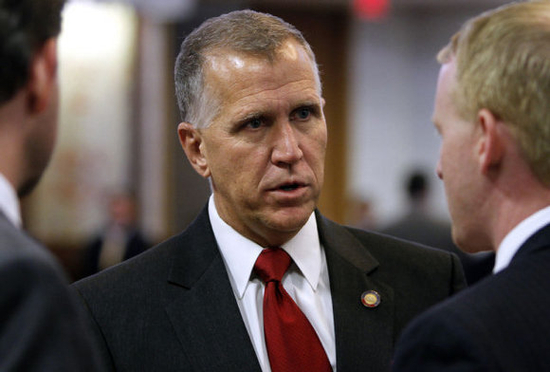 It looks like my prediction that running for the US Senate would shove leadership of the state House into a distant second place is panning out.
House Speaker Thom Tillis spent Wednesday running around DC politicking, while his legislative colleagues remained in Raleigh to hammer out minor things like, oh,  A STATE BUDGET:
 North Carolina House Speaker Thom Tillis was making the rounds in Washington, D.C., Wednesday to advance his U.S. Senate campaign even as lawmakers in Raleigh were attempting to resolve some contentious issues and shut down this year's legislative session.

Tillis, R-Mecklenburg, also missed part of Tuesday's session, although he was expected back in Raleigh late Wednesday. 

"He had a few meetings that he had to attend in Washington," said Paul Shumaker, a consultant and spokesman for Tillis' Senate campaign. 

Those meeting included an event with U.S. Sen. Richard Burr, a series of meetings with other D.C.-based political people and "meet and greets." One of those meet and greets was scheduled for 11 a.m., the same time as the House session began in Raleigh. Held at the offices of the National Association of Wholesale Distributors, the invitation came with a fundraising disclaimer. 

Shumaker said the primary purpose of the trip was not fundraising, per se. Rather, he said, Tillis was building the networks needed to raise money for his run to challenge Democratic U.S. Sen. Kay Hagan in 2014. 

"It's all about laying the groundwork for fundraising," Shumaker said. 
Isn't that nice.  It's fine for him to do all of that.  But he really needs to decide whether he wants to be (1)  a US Senate candidate or (2) a legislator representing the Cornelius area and the leader of the state House.  It's tough to do BOTH well.
The trip is  giving Democrats some ammo:
[…]

Democrats, not unexpectedly, pounced on Tillis for leaving the state as the legislative session was in progress. 

"Instead of doing his job, Tillis was in Washington, D.C., meeting with groups he hopes will bankroll his Senate campaign," read an email from the North Carolina Democratic Party.
The North Carolina Democrat Party even sent a camera man to follow Tillis around DC and produce a "cute" little  video.   The trip is apparently ticking off some GOP members of the state Senate:
More interestingly, a few senators speaking on background grumbled that Tillis' absence – and focus outside of the legislative building – has been getting in the way of shutting down the session. 

Later in the day, as the Senate session wrapped up, Sen. Tom Apodaca, R-Henderson, loudly declared on the Senate floor that his members were "sick of the House."

Asked about his comment, Apodaca didn't address Tillis specifically but said, "They don't want to stay here and work."

Senators have said they would like to stay in session until it concludes. But House members have said they will likely go home for the weekend, leaving budget negotiators behind to hammer out a deal with the Senate. Even with a tax bill done, lawmakers still need to agree on a two-year spending plan.

Asked about Tillis' absence, Senate President Pro Tem Phil Berger said he was scheduled to meet with the speaker later Wednesday and said he was "confident we can keep things moving along."

Berger has canceled his own travel plans. He was scheduled to head to California early next week to chair a meeting of the Republican Legislative Campaign Committee. 
Tillis consultant Paul Shumaker dismissed all of the hubbub — suggesting that what his client was doing was no different from Kay Hagan balancing her Senate duties and campaigning.  But ol' Kay is not THE top dog in her chamber. 
On top of all of that, McClatchy broke a story about how three major donors to Tillis's Senate campaign SuperPAC "conveniently" found their way onto the UNC Board of Governors.