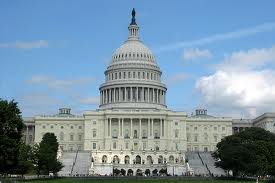 Boy, have Boehner and his folks got their talking points down.  Talk about how bad ObamaCare is for the country and the American people. Lament the fact that Harry Reid is in charge in the Senate, and then mention how — by God — we're going to tackle this thing IF we take the Senate majority in 2014.  (Never mind that ObamaCare gets implemented in January 2014, and the election is in November 2014.)
Congresswoman Renee Ellmers — the less than articulate representative from North Carolina's Second District — was on Bill Lumaye's radio show Friday. 
Those of you who have heard this woman speak before know that it can be quite a challenge to understand just what the hell she's talking about.  This afternoon, I gave it a shot.  It sounds like Renee is taking both sides of the issue of exempting congressional staff from the requirements of ObamaCare.  She seems to concur with our conclusion that ObamaCare is a disaster: 
"I think people need to understand this.  It's going to change the workforce.  It's going to change the economy. It's going to change health care. And it's going to change every single American family in this country, and no one  is going to benefit at the end of the day as a result of this."
If she knows it's going to be that godawful, why won't she stand up and fight?
Lumaye asked whether she would join Senator Mike Lee and Congressman Mark Meadows' efforts to defund ObamaCare:
"We've voted to repeal this thing over and over again.  I'll tell you one thing that has to change — is the majority in the Senate has got to change. We have .President Obama for the next three and a half years. I mean, that we already know. In 2014, if we can win the Senate back for the Republican majority that will be a big step."
Let's see.  Obama has been in The White House and Harry Reid has been in charge in the Senate during all of those repeal votes.  Why was it fine to do something then, but not NOW — when ObamaCare opponents have some real leverage?