Ellmers enjoys her moment in the sun, as the long knives start to come out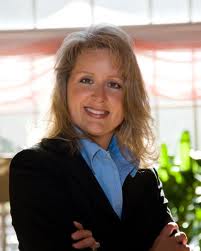 Will she or won't she?  North Carolina politicos are wondering if congresswoman Renee Ellmers will step up and challenge incumbent Democrat Kay Hagan for reelection in 2014.  Attendees at the annual Moore County GOP convention on Saturday thought they would be at Ground Zero for a major announcement about that prospect.
So far, Ellmers has been offering up rather vague, coy answers on her future plans.  She led off the lineup of guest speakers at Saturday's convention.  We were treated to a rather rambling discourse on how Barack Hussein Obama has finally realized that he needs to "work with" congressional Republicans.  *Um, yeah. *
Ellmers announced that she had been named chairman of something called the National Republican Women's Caucus:
"This group will work to ensure that women's concerns are addressed in all of our legislation."
Somebody has sure told her how "smart" it is to play some gender politics.  Recently, she was telling my gender that we screwed up the 2012 election for the GOP.
In addition to Ellmers,  state House speaker Thom Tillis and state Senate president Phil Berger are rumored to be considering Senate runs.  Dr. Greg Brannon, a Cary physician and Tea Party activist, has already tossed his hat in the ring.
If Ellmers decides to run, she will have to give up her House seat representing an overwhelmingly Republican district.  A crowd of folks is eyeing a run if she makes the jump to the Senate race.  SOME are considering  jumping into the 2nd district GOP primary regardless of what Ellmers decides to do.  
Sources tell us that out-going Moore County GOP chairman Bob Levy is mulling a run for the 2nd district GOP nomination to the US House — regardless of Ellmers's plans.  I saw Levy at Saturday's convention and asked him about all of this talk.  He responded to my question with a smile, and a wave, as he kept on walking.   
At least one other local party official in the 2nd district is considering a primary challenge to Ellmers, as are at least three prominent business people who reside in the 2nd district.  Triangle area radio personality Frank Roche, who ran for state treasurer in 2012, was in the audience Saturday.  He told me he was in town to see what Ellmers had to say about the Senate race.  I asked him if he had political aspirations for the near future.  His response?  "I'm always thinking about political opportunities."
Ellmers first ran in 2010 as a Tea Party-aligned candidate.  Since arriving in DC, she has earned the ire of Tea Party activists by voting for things like the debt ceiling increases, Internet sales taxes,  and continuing resolutions that included funding for ObamaCare.  Her supporters have touted high conservative rankings from National Journal and The American Conservative Union.  Detractors point out that those organizations consider votes with John Boehner and Eric Cantor as "conservative."  These critics also point to anemic rankings of Ellmers' voting record — issued by The Club for Growth and Heritage Action and FreedomWorks — that rate her as conservative as,  or  less conservative than, Democrat congressman Mike McIntyre (NC-7). 
I asked one 2nd district political "wise man," who is being courted by a number of potential Ellmers opponents, for his two cents:
"This is the luckiest woman on the planet Earth.  She ran a horrible campaign in 2010.  If Bob Etheridge had not been filmed choking that kid, and Rush Limbaugh had not talked about it, Renee Ellmers would STILL be just another bored doctor's wife in Harnett County.  The redistricting craziness in 2011-2012, and a split in the Tea Party vote saved her in 2012. She can walk around calling herself conservative all day long, but her voting record doesn't back that up.  Renee stabbed those Tea Party people, who worked so hard for her in 2010, in the back.  Whether she runs for Senate, or for re-election to the House, she is going to have to answer for her weak voting record. "