Charlotte Observer, Hudson tee off on Scott Keadle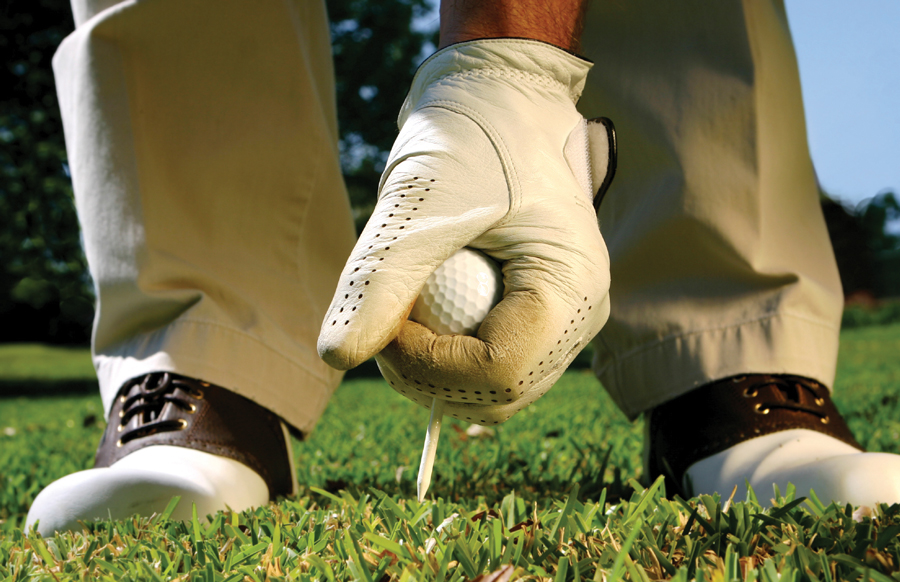 Richard Hudson and The Charlotte Observer have JUST discovered that the DC-based Club for Growth is endorsing and supporting Eighth Congressional District Republican candidate Scott Keadle:
A little-known dentist from rural North Carolina hopes to become the latest Republican congressional nominee to charge from behind and, with the help of a powerful Washington backer, upset a favored GOP pick.

Congressional candidate Scott Keadle of Iredell County, who faces a July 17 runoff against the apparent GOP favorite Richard Hudson in the 8th Congressional District, has become a darling of national conservative groups after being anointed by the Club for Growth, a powerful, conservative network seeking to overhaul the Republican Party.

While the tea party has gained more recognition in recent years, the Club for Growth has been the heavyweight in the electoral ring.

Its targets are usually other Republicans.

The Club for Growth shocked many in Washington this month when it helped defeat six-term incumbent Sen. Richard Lugar, R-Ind. According to the Federal Election Commission, the Club for Growth dropped more than $1.5 million into ads against Lugar. He was defeated by State Treasurer Richard Mourdock, who had run for office numerous times.

Keadle, who also previously has run for Congress, is looking to follow a similar game plan as he campaigns for the July runoff against Hudson, a former congressional chief of staffer and aide to then-U.S. Rep. Robin Hayes. (Hayes is now the state Republican chairman.)

The winner will go on to face Democratic U.S. Rep. Larry Kissell of Biscoe in the 8th Congressional District.

"We found him to be a real champion of economic freedom," Chris Chocola, president of the Washington-based super PAC, said of Keadle. "His personal beliefs he described to us and his service on the Iredell County commission shows that he's committed to smaller, more responsible government. You've got a much more of an establishment candidate in Hudson. We're not sure he's going to come here to change the status quo, but maybe more to protect the status quo. And the status quo has to change."

The Club for Growth is a free-market advocacy group with 75,000 members. It seeks to reduce income taxes, limit government spending and replace the current tax code with a fair or flat tax.

The club focuses on a small number of candidates so it can direct more money and maximize its impact. Keadle, who said it's great to have the network's support, is one of just 13 candidates nationwide endorsed by the Club for Growth this year.

They almost always pick the underdog where they see their support can be the difference in the race, Chocola said.

In 2010, the club backed Marco Rubio's campaign for the Senate Republican nomination in Florida against early favorite, then-Gov. Charlie Crist. The club also helped defeat incumbent Utah Republican Sen. Bob Bennett and helped push Sen. Arlen Specter out of the party. Pat Toomey, who defeated Specter in Pennsylvania's GOP primary and went on to get elected to the Senate, is a former president of Club for Growth.

Critics call the Club for Growth a right-wing extremist group pushing Republicans further from the mainstream.

Whether it's the Club for Growth or another conservative group, the drive for their support is pushing Republican candidates away from meeting daily concerns of local voters, said N.C. Democratic spokesman Walton Robinson.
It's always nice for the folks at state Democrat headquarters to take a break from crotch-punching to comment on developments in a GOP primary.  Read On:
The group is even causing challenges for Republican leaders who are attempting to build harmony while luring moderate voters and satisfying more hardliner tea partiers. In North Carolina, Hudson, who also sought the group's endorsement, said he thought the Club for Growth could be more productive in its efforts to elect conservatives to Congress.

"I would rather see them make better tactical decisions rather than spend their resources trying to defeat someone who will vote with them 90 percent of the time," Hudson said. "I would like them to target some members of Congress who don't vote with them at all or most of the time."

Hudson remains the favorite in the 8th Congressional District race. He finished first in the May 8 primary election, winning 32 percent of the vote, including 10 of the 12 counties, in a five-way primary.

He has organized every county and raised more money than Keadle. With $236,000 cash on hand, Hudson has about $80,000 more to spend than Keadle.

But Hudson doesn't have the Club for Growth.

Hudson is backed by the YG Action fund, a PAC run by former aides to House Majority Leader Eric Cantor, R-Va., which has spent about $75,000 on his behalf, according to the FEC. But those amounts pale in comparison to the $316,000 the Club for Growth has spent on behalf of Keadle, according to club numbers. And the spending is expected to continue.

In 2008, the club spent nearly $800,000 in support of Maryland physician Andy Harris' primary race against incumbent Republican Rep. Wayne Gilchrest of Maryland. Harris won the primary, but not the general election. Harris was elected to Congress in 2010.

"One would suspect that is game-changing kind of money in a situation like this," said Andy Taylor, a political science professor at N.C. State University. "With that kind of money in a runoff in July, small numbers of votes are going to have a presumably significant difference on the outcome. It's a big deal."

It's not just the victories that matter to the Club for Growth, Chocola said. There are other ripple effects.

After the Club for Growth helped defeat Bennett, Chocola said, the voting record of Utah's other Republican senator, Orrin Hatch, became dramatically more conservative.

Hatch has a 77 percent lifetime rating on the closely watched Club for Growth scorecard. But in the past two years, Hatch scored a 97 percent in 2010 and 99 percent 2011.

"We think there is a ripple effect in everything we do," Chocola said. "Sometimes Republican leadership probably likes what we do and sometimes they don't."

Hudson acknowledges seeking the club's support saying he agrees with majority of what the group stands for, but he said he was "unwilling to bend" on key issues he felt would negatively local constituents, such as trade with China and insurance protections for local farmers.

And he charged Keadle with "selling out" to the club. In campaign mailers, Hudson plastered pictures of Keadle wearing a pocket protector-like sign that reads, "For Sale."

Parts of Keadle's "Plan for America" are essentially copied from the club's website, he said.

"He's cut and pasted their positions to get their support," Hudson said. "What that means is Scott Keadle has sold out the people of this district. He's not looking out for jobs in this district."
But wait, Richard.  Didn't you just say that YOU sought the support of the Club For Growth?  They must not be SO bad. Read On:
Keadle said he wouldn't be beholden to the Club for Growth, but defended the group's support. He said their goals were the same.

"I'm here to fight for the principles that are near and dear to my heart," he said. "And the reason they're supporting me is because my principles are near and dear to their hearts."
For what it's worth — anyone who has talked to Keadle (like me, for instance) comes away with a pretty clear indication that Scott Keadle will not let ANYONE lead him around by the nose.
Eric Cantor's YG PAC has bragged about funding candidates they think will be easily "managed" when they get to Capitol Hill.  When you get a Member of Congress managed by Eric Cantor — like we have with Renee Ellmers — you get budget-busting votes for raising the debt ceiling and reauthorizing the Ex-Im Bank.
A Member of Congress backed by The Club For Growth will be much easier on your wallet than one "Managed" by Eric Cantor and the House leadership.