Can You Hear Us Now? : NC Gun Owners Rally in the Cold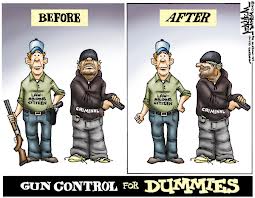 Roughly 500 to 600 people braved the frigid Saturday morning temperatures to rally against El Presidenté  Barry's anti-gun "executive actions."  The rally — held adjacent to Ed's Guns on US 1 in the Moore County town of Vass — had such an outpouring of participation that state troopers and sheriff's deputies had to be on scene to direct traffic in and out of the rally site.  Organizers were pleased with the response to the rally — which had been promoted mainly via word-of-mouth and social media. 
VIP speakers included District Court Judge Rob Wilkins, state Senator Jerry Tillman (R-Asheboro), and Senator Ron Rabin (R-Harnett County).  Congresswoman Renee Ellmers (R-Harnett County) sent a "representative" to read a letter of support purportedly written by Ellmers herself.  It's no surprise that Ellmers herself did not make the trip to Moore County, given the trauma she suffered during her last visit. 
 One of the striking things you noticed about the crowd at the rally was the mix of old and young, male and female, blue collar and white collar.  
The political establishment has stirred up a hornet's nest.