US Senate 2014: Will she STAY or will she GO?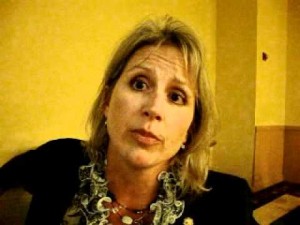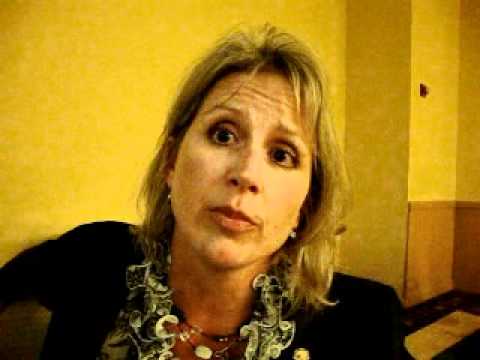 We got treated today  to YET another trial balloon from Renee Ellmers today about a possible run against incumbent Democrat senator Kay Hagan in November 2014.
She hasn't raised much money for a reelection bid to her House seat.  She hasn't showed her face much around her district.  (She's been making a lot of in-person visits to out-of-the-district locales like Charlotte and Raleigh. Renee has also been getting a lot of face time on Fox News and MSNBC.) 
If Renee sticks with the House and runs for reelection, she will have at least ONE credible primary opponent.  (I know of two other credible GOP candidates who are seriously eyeing her House seat.)  If she jumps to the Senate race, she will be locked in an expensive primary against — at least — House Speaker Thom Tillis and Cary physician (and Tea Party favorite) Greg Brannon.  So, either way, she has a fight on her hands.  
I am sure people are looking back at the 2008 Dole-Hagan race and thinking that a girl-on-girl fight in 2014 will also work in the favor of the challenger.  Ellmers has lately been sounding a lot like a feminist studies professor.  She did an interview where she claimed men-folk screwed up everything for the GOP in 2012. Ellmers is co-chairing some House Republican Women's Caucus to ensure "women's voices" are heard in GOP policy debates.  She supported Rep. Cathy McMorris Rogers (R-Washington) in a House leadership race over Georgia Rep. Tom Price, a Tea Party favorite.  The reason?  We need more women in leadership.  
How would a campaign against  Hagan work for Renee?  To win, you would think she'd try to differentiate herself from the Democrat incumbent.  Let's see how that might work:
Hagan is a taxer and big-spender.  Well, Ellmers has voted to raise the federal debt ceiling.  She voted to reauthorize the federal Export-Import Bank.  Ellmers has co-sponsored legislation to turn online businesses into unpaid tax collectors for the state.  She also voted for spending agreements that ended the Bush-era tax rates.  Ellmers is also on the board of The Ripon Society, a group devoted to weeding out limited government types from the GOP.
Hagan saddled us with ObamaCare.  Renee has been a dependable vote FOR spending agreements that DO NOT touch funding for the implementation of ObamaCare.   (Thom Tillis is not much better on ObamaCare.  He had to be dragged kicking and screaming to the fight to block implementation of  this fiscal train wreck.)
Hagan is against traditional family values.    Hagan recently came out in favor of gay marriage.  Renee publicly came out against the marriage amendment to the state constitution, which confirms the official definition of marriage as being between a MAN and a WOMAN.
We got a double dose of Big Barry because we put up two weak-kneed, me-too Republican nominees against him.  Hagan is ripe for the picking. To send ol' Kay packing, you are going to HAVE to nominate a credible, solid conservative with a significantly different record and set of beliefs.