Drive-by state-run media, Dems bemoan "erosion of local control." (Seriously. No foolin'.)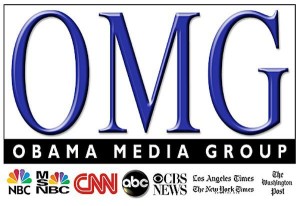 Yes, I had to do a double-take this morning after reading the lastest spin coming out of state-run media.  Granted, the newly-empowered GOP has not done the best job of adhering to conservative principles. I've been the first to point that out on many occasions.  But the same people who think Washington needs to run our health care system, and to approve our public school student assignment plans, school cafeteria lunch menus,  and election districts moaning about overreach by government reeks with the foulest odor of hypocrisy.  
Local control is not always the best thing.  Look at what local control has done to our nation's capital. (Yes, the same place that keeps re-electing Marion Barry despite his arrests for hiring hookers, smoking crack, and his various other, ahem, ethical lapses.)  A few years ago,  some of my foreign friends made their first ever trip to DC.  After returning home, one of those friends told me:
"We expected a grand city most appropriate for the greatest nation on the Earth. Yet, we see this filthy noisy place overrun with crime and beggars.  How could your country allow this to happen?"
Now, let's dig into the grand GOP conspiracy outlined today by state-run AP:
Even with Republicans holding unprecedented political power across the South, Democrats remain mostly in charge of urban centers in otherwise conservative states. Yet increasingly that control is threatened, not at the ballot box, but by Republican-led legislatures reaching into local governing decisions, often over objections.

In Georgia and North Carolina, GOP efforts range from regionalizing the Charlotte airport, the Atlanta metro transit system and the Asheville water system to redrawing district lines for local offices to benefit Republican candidates.

Republicans insist there's no power play at work as they do battle with Democrats such as Charlotte Mayor Antony Foxx, who is now President Barack Obama's nominee to be U.S. transportation secretary, and the board of commissioners in Georgia's most populous county, which includes most of Atlanta. Georgia state Rep. Edward Lindsey, a key GOP floor leader and a candidate for Congress, said the ideas are intended to make government more responsive and efficient.

Some Republicans also note that a few pursuits – like a North Carolina bill that would bar local governments from issuing environmental regulations more stringent than the state's – apply regardless of who runs a county or municipality.

But many Democrats say Republican supermajorities are abusing newfound power to overtake the last lingering Democratic bastions. And some Democrats almost mock Republicans for abandoning the conservative principle – usually attributed to Thomas Jefferson – that the best government is the one closest to home. "This all just flies in the face of Republican thinking," said North Carolina state Sen. Floyd McKissick, a Democrat from Durham.

In Georgia, race is also at play in the longstanding tension between the majority African-American south Fulton County and the whiter, wealthier areas in newly constituted cities north of Atlanta.

"None of this is about making Fulton government better," said Georgia Democratic Party Chairman Mike Berlon. "This is about taking over Fulton County."

In Georgia, the Republican-led legislature this year redrew lines for the Fulton commissioners to give north Fulton residents, who are reliably more Republican, a greater voice. Two black Democrats in south Fulton must now run against each other. The GOP stripped the commission's power to appoint the top county elections official and handed the Republican governor the power to appoint the chief local magistrate judge. They also made it easier to fire new county employees.

When the General Assembly reconvenes in January, Republicans will pick up two even bigger measures that were stymied this year: One would grant a property tax break that Fulton County officials say would gut their budget. The other would overhaul the Atlanta metro transit system, privatizing many of its functions and giving suburbs more control. There's also an annual measure for north Fulton to break away from the south altogether and form its own county.

Lindsey, who represents the wealthy Atlanta neighborhood of Buckhead, attributed the push in no small part to mismanagement by Fulton officials. Fulton elections have been plagued by voting problems, with thousands of new voters having to cast provisional ballots last November. The transit system has in hand an independent analysis identifying potential savings from some privatization.

Republicans, Lindsey conceded, "absolutely want the county to reduce its footprint." But he said it's not to punish Democrats, but to shift the focus to cities. In the last decades, residents in north Fulton have voted to incorporate several new Atlanta suburbs, leaving few unincorporated residents in the county.

Emma Darnell, one of the commissioners who now must run against a colleague, said Lindsey can't make the distinction. Those cities grew in the first place, she said, because of white-flight from the blacker, more liberal city. Lindsey said Darnell and some of her colleagues are focused on race: A top white county executive recently won a lawsuit alleging he was fired so his job could be given to an African-American woman.

Georgia Democrats also noted that after the 2010 census, the GOP drew several legislative districts that are anchored outside Fulton but still reach into the county. Now, about a third of the county's representatives and senators live outside Fulton, but they provide a narrow GOP margin on committees that control Fulton bills.

In North Carolina, the move against local control has been more widespread. A relatively new law makes it harder for cities to annex new residents and property. A sweeping regulatory overhaul that is pending includes a provision that would leave all environmental regulation to the state. Multiple school boards and county commissions have been mandated to hold partisan elections.

But the headliner fights involve mostly Democratic cities. Republican lawmakers blocked Foxx, the Democratic mayor of Charlotte, from raising a local tax for more revenue in a deal with the NFL's Carolina Panthers. They're trying to create a regional authority, with suburban representatives, to control the Charlotte-Douglas International Airport that Foxx and the city council now control. The city and Mecklenburg County would retain several seats, but the governor and legislative leaders – now Republicans – would get to pick some of them. The rest of the seats would go to outlying areas. The measure is still pending.

The legislature has already voted to regionalize the water system in Asheville, a left-leaning enclave that helped elect a Democrat to Congress for western Carolina until the GOP divided the city into separate districts. The city is suing to block the regionalization that becomes law May 13.

The Republican state senator sponsoring the Charlotte airport bill said it's about ensuring the facility's continued growth. "It's not a taking by the state," said Bob Rucho of Mecklenburg County, emphasizing that he wants to require that authority members have relevant experience in fields like transportation, bonds, logistics.

Foxx, in an interview before Obama nominated him for transportation secretary, declined to engage in any partisan sniping. But the mayor, who is a transportation attorney in the private sector, questioned the rush from Republicans and said he doesn't believe that governance determines an airport's success. Foxx said he has the same priorities for the airport as Rucho.
Now, now.  Let's be a wee bit more honest about Foxx's background.  He was a lawyer for an electric car company heavily reliant on government subsidies.
Also, it's worth it to be concerned about The City of Charlotte's management of a resource vital to the region and nation's economy.   Charlotte's own city manager described the city as being "in decline."  (*Thanks again, McClatchy, for scrubbing that story from your Charlotte web site.*)  The city maintains the distinction of having the highest tax burden in the state.  The producers — the people who pay taxes — are fleeing the city in droves, while those more dependent on government services are left behind.   Read On: 
Rucho said the tug-of-war between the statehouse and city halls "isn't about partisanship." Rather, he said, "It's just local politics that we've always seen. You're just seeing it noticed because there's been a change leadership" with Republicans now running Raleigh.

Berlon, the Georgia Democrat, said he believes North Carolina and Georgia are GOP test cases, with successful results certain to be exported to other states where minority and younger voters could soon give Democrats an advantage. "You'll see this next in Arizona and Texas," he predicted. "I give them credit for foresight."